BrewView: Be(er) Yourself
By Brandilyn Brown and Christopher Mitchell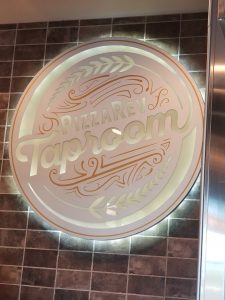 Ever wonder if you are considered a "glass is half empty" or a "glass is half full" person? Do you love beer? Then we have the perfect way for you to determine once and for all which category you fall into! PizzaRev, owned by Ray and Shamiya Hussain, is now open in Turlock, and it is the second self-serve bar in the Central Valley. With 18 beers (and some ciders) on tap, you can sample them all an ounce at a time, or by the pint. Utilizing iPourIt technology, you are in control of what you try and when.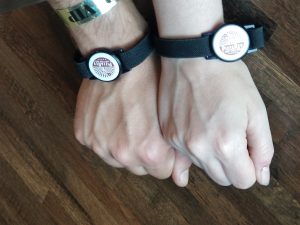 How does it work? Check in at the register with your ID (which they then hold) in exchange for your bracelet. You are allowed up to 32 ounces before going up to "recharge" your bracelet. Choose the beer you want, open the tap, swipe your bracelet over the pad above the tap, and wahlaa! Instant beer fountain!
They are currently featuring some great local favorites like Dust Bowl and Indigeny, alongside Deschutes, Track 7, Elysian and Hanger 24.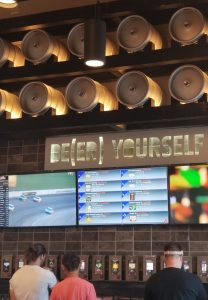 If you're like us, you prefer not to drink on an empty stomach, and you're in luck, because their pizzas are simply delicious! They are the perfect size for an individual, so make it how you want it with any of the crazy amount of toppings they have, like pepperoni, sausage, feta, spinach, bell pepper, mushrooms, even anchovies: you name it they have it! Don't bother to share, at the low price of $8.99 per pizza (unlimited amount of toppings!) you can afford to each have your own.
PizzaRev
3110 Hotel Drive, Turlock
Hours: 11am to 10pm daily
209-250-1890
www.pizzarev.com
Vegan and Vegetarian options available
Comments
comments
Bring on the rain, and a bottle of Wonky & Wry's Honey Braggot Ale. Loves to roast marshmallows over a fire. Enjoys the mix of cigars and whiskey.