BrewView by Brandilyn Brown and Christopher Mitchell
The Desert Fox Brewing Story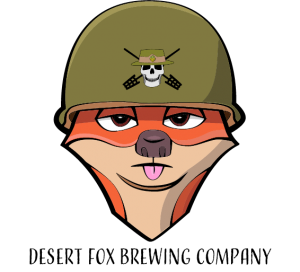 We've been waiting for the opening of Desert Fox Brewing Company for a few months now. They are a small 1 barrel brewery located in the back of Renegade Brewing Supplies, which we've written about a few times because they are awesome! Renegade Brewing Supplies was started by Megan Henslick in 2016 after 15 years of homebrewing.  She took her knowledge and love for her craft to the next level and began sharing her knowledge with the homebrew community in the Central Valley. 
In 2020 Crust and Crumb, an artisan pizzeria and bakery, in Turlock approached Megan and offered a partnership which would begin the road to Desert Fox Brewing Company. When the partnership was offered to supply Crust and Crumb with small batch hand-crafted beer, Megan got to work and partnered with her Lead Brewer and business partner, Luke Henslick.  
Beer is now flowing at the Crust and Crumb (you can get pints!), as well as kegs and growlers being sold at the brewery.  All the beer brewed by Desert Fox is open source, and available as a kit in all grain or partial mash at Renegade Brewing Supplies. Their current beers on tap are Spec Hops IPA, Tranquility Cream Ale, Black Ops Blonde Ale and Renegade Pale Ale.
Desert Fox Brewing Company:  400 I Street, Modesto, 209-678-9167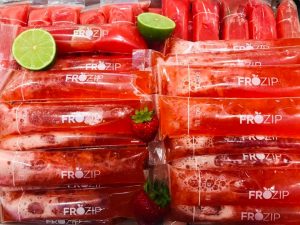 Fuzio Poptails for the Fourth of July
If you're looking for something a big stronger than beer for your celebrations, check out the to-go POPtails at Fuzio.
Get a bucket filled with 6 summertime adult treats. Flavors include:
∙ RED – Watermelon Firecracker (Watermelon Daiquiri)
∙ WHITE – American Dream (Elderflower and Grapefruit Mimosa)
∙ BLUE – Broad Stripes & Bright Stars (Blue Hawaiian)
$20 a bucket, call to reserve! 
Fuzio Universal Bistro: 1020 10th St Suite 100, Modesto 209-557-9711
This article was written via social distancing to do our part in stopping the spread of covid-19. Remember to "sip on", but do so safely friends!
Bring on the rain, and a bottle of Wonky & Wry's Honey Braggot Ale. Loves to roast marshmallows over a fire. Enjoys the mix of cigars and whiskey.