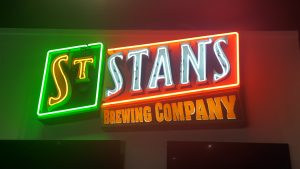 BrewView: St. Stan's: Conceived in Heaven, Brewed in California
By Brandilyn Brown and Christopher Mitchell
We know there's been a lot of gossip about St. Stan's and we're here to set the record straight! THEY ARE OPEN! Yes, we have all been missing pints of Red Sky, and your wait is nearly over to get one!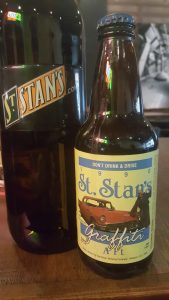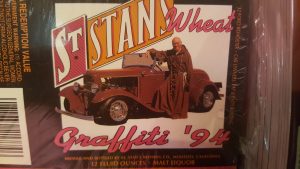 Owners Rich Hodder and Chad Rice, both avid beer lovers and St. Stan's biggest fans, have been working hard to bring back your beloved St Stan's, America's 7th oldest microbrewery that opened in 1984. The iconic experience is back after 5 years of absence, and rounding out their tap room is Paul's Rustic Pizza Oven, who has a permanent home at St. Stan's, with their oven which can pop out 200 pies an hour. In our opinion, nothing tastes better than an ice cold brewski and a delicious brick-oven pizza. We've severely missed our "little big city" brewery, the place we could stop on our way home from our blue collar jobs and escape for a few minutes in beer bliss. Their famous (and original!) brewmaster Bill Coffey is making a new batch of Graffiti Wheat- the first beer to be coming back to the taps!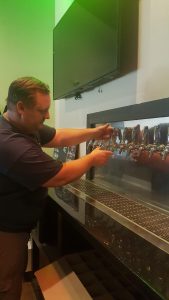 BrewView knows what it takes to make a memorable water hole: good beer, good service, and good food. That trifecta is complete at this taproom and we guarantee it's only going to get stronger with their silo expansion at MJC, and hosting live music, quiz nights and comedy. Welcome home, St. Stan's! Cheers!
St. Stan's Brewing Co./Stanislaus Brewing Company
1028 11th Street
Modesto, Ca 95354
209-284-0170
Hours: Fri-Sat 4pm-10pm
More hours coming soon! Like them on facebook for more info!
Bring on the rain, and a bottle of Wonky & Wry's Honey Braggot Ale. Loves to roast marshmallows over a fire. Enjoys the mix of cigars and whiskey.