Creating your own Photo Memory Wall for Under $25
By Michael Mangano `

Like most of us we have been trap within four walls for some time now, so why not make one a memory wall of a great trip, a fun family vacation, a summer of concerts or a family reunion. I have one of the concerts I photographed and when I am feeling a bit down I look at and make my heart a bit lighter: especially now with no concerts happening. So let's brighten up a space in your home; it can be in the family room or maybe over your desk. A memory wall can be a great family DIY project to do and it doesn't have to cost allot. The biggest expense of hanging photos can be framed, but I will show you some ideas on how to create a photo wall with no frames and cost under $25. So for this memory wall, I created was my first time photographing the San Francisco Giants. It was a dream come true moment for me and was able to share it with my girlfriend.
So pretty much everything you see here cost $25
(except for the collector bat and signed ball I added later)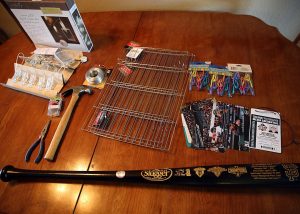 1. Clip Lights I got at Amazon for $8 ( you also use regular close pins and hang string lights)
2. The cooling sheets and clips bought a dollar store $4 ( you can order them on Amazon but will cost more or you can also order a grid pane fro $26l)
3. Photo printed Walgreen $5
4. Hanging wire and hooks $7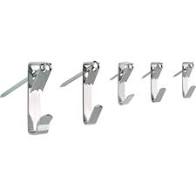 ( I found using the wall hook worked better than nails to keep racks in place)
I first hung the cooling sheet with nails, but as I mention the wall picture hooks held the racks in place better. I use the wire to hang the lights and the bat in place. Then finally I superglue a hanging hook to the back of my baseball case and added to the wall.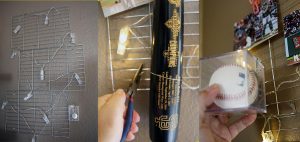 Finally, hang your photos and there you have it your own Memory wall.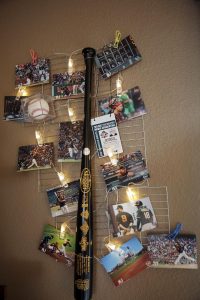 I found working on this project with my girlfriend brought up great stories and memories. So if you feel like those walls closing in makes one with a great memory that can bring a smile on your face to brighter your day.
Here are more memory wall ideas that don't use frame and cost the user $20 or things you may have around your house. Almost everything can be ordered on Amazon.

1. Fishing net 7-10
2. Small clipboards (pack of 12) $15 you can paint them different colors
3. Wall Grid Panel $20 to $30
4. Driftwood or branches $0 to $15
5. Chalkboard wallpaper $10 to $25
6. Old Bike wheel. If you have one laying around be a great way to share your bike ride adventure.