Featured Friday is our way of letting you get to know members of our community, from Teachers, to business owners, musicians and more. This week we got to know local singer songwriter Lisa Ballew. 
Name: Lisa Ballew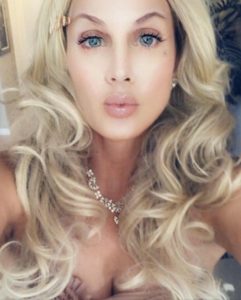 What do you do? Songwriter
What is your Passion? Passion is songwriting.
Homebase- born in Newport Beach but I live in Modesto
What is your Story? Born in Newport Beach, California, I began writing songs at the age of 13. I have written songs with Lindy Robbins and Andrew Rollins and many others. My first debut mini record Ready for the Ride allowed me to be signed to my first Publishing contract. Expect many new things in the near future.
The best thing that's happened this far?
I received a call from a songwriter in Los Angeles Andre Rollins, Who presided to tell me he has also written with hit chart-topper songwriter from Australia, Natalie Howard. He told me he trusted me because I have also worked with her and he heard my music. He told me he has a writing session for me, for the TV show Nashville. The session will be me, Lindy Robbins and himself. He said I must be in Hollywood at the studio by 2 pm the next day. He wanted me to look up her discography. Andrew said, call me back after you do. I immediately looked her up and got a panic attack !!!! Lindy has written Top hits with Selena Gomez, Demi Lovato, Jason Derulo, and almost every artist on the planet !!'. Lindy told me she really liked my song writings on the wall. We write a song called sweetest obsession. The tv show Nashville never ended picking the song up, however, Lindy told be she really like my voice and wanted me to sing the demo. Wow!!!! Love her
The Chris Murphy Question. Beatles or Rolling Stones?
Beatles hands down
What are you working on now?
Longer, my single just dropped last week, however, I've been secretly recording in Hollywood,  for months and I am releasing singles one by one. Much more to come this year
Where can we find you? I'm on AppleMusic , Itunes, Spotify , Tidal, Amazon Music, Google Play,   YouTube and www.lisaballew.com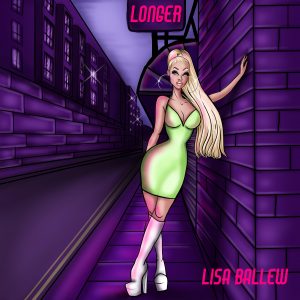 Comments
comments
Middagh Goodwin LIVES Music. He has been booking and promoting Music, Art and Comedy for years in the Central Valley. He ran the award winning Plea for Peace Center in Stockton for 5 Years and has booked bands from A-Z. Middagh is beginning 2016 with a new position at the Gallo Center for the Arts and celebrating Beat Happy! Music's 30th Anniversary. Read the MAMAView every month and a the Needle Drop 52 Records 52 Weeks.