Feels Like the First Time: Interview with Jeff Pilson of Foreigner
By Middagh Goodwin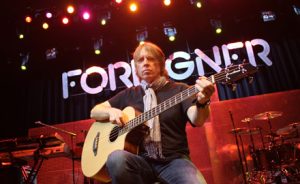 With over 45 years of recording and touring worldwide and over a dozen hits Foreigner is sure to please fans new and old when they perform with Great White at Basi Nationwide Amphitheater at the Fruit Yard on October 7th.

I had the pleasure of talking with long time bass/Keyboards/Backing Vocalist Jeff Pilson(Dokken/Dio/Foreigner…) and here is what he had to say.

MV: You have quite the discography performing and recording with Dokken, Dio, Starship and of course  Foreigner. What are some of the differences and similarities with writing, recording and performing with such a diverse lineup of bands?

JP: Not as much as you might think, bands like Dokken, we looked at Foreigner as a template to what we wanted to do. Our plan was to have melodic hard rock with heavy grooves and big catchy choruses, and I think we did that.

MV: How excited are you as a band to be performing again?

JP: Well, completely excited, we have been waiting over a year to play, that was torturous to us. We have played 10 months out of the year for the last 16 years. That was tough for us but we are thrilled to be back performing live and seeing our audiences. It is great to be back.

MV: How different has it been playing post covid as opposed to before the pandemic?

JP: You didn't see any mask before this. We are taking percaussions, everybody has to be careful with Covid. We have seen some of our peers have to leave the road because of getting covid or covid things.We are doing bi-weekly testing with band and crew and so far it is working and we hope to be on the road and safe as long as we can.

How is it having Great White to tour with?
I believe this is the only show we are doing with thme, so I can not report on that yet. I have been friends with those guys for ever and look forward too it. I love them personally and the music, it is going to be great.

MV: What can fans expect from when seeing Foreigner perform live?

JP: What I hear the most from people seeing us is "I didn't know how many Foreigner songs I knew", people are always shocked with how many songs they know. Foreigner had 16 top 30 songs which is a real luxury when putting the setlist together it is kind of cheating because we have so many great songs.  I think they will be singing along dancing and walk away having a tremendous experience.

MV: What kind of response do you get from the next generation of fans in general versus your seasoned fans? The band has been recording and touring for 4 and a half decades.

JP: It is shocking, we see a lot of young kids at the shows and the seem to know the songs they are songs. I don't know if they know it from the parents introducing us to them.  Though we have been in various TV shows like Glee, American Idol, Orange is the New Black and movies so the songs are part of pop culture. It is one more testimony of how timeless and universal these songs are.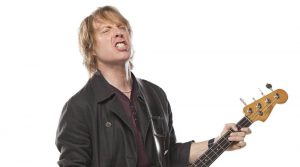 MV: With so many great songs and a dozen plus hits what is the one song that really gets the crowd going?

JP: Well there are several, I will say "Urgent" always brings the house down, "Feels Like the First Time" seems to get them sparked up "Jukebox Hero" is always intense we do a lot of improvising and jamming on that we have a lot of fun with that on that, "I Want to Know What Love Is" was a worldwide #1 hit, everyone sings along to that. To answer your question there are several songs but to be honest for the most part I think the whole sets gets them rocking.

MV: How long of a set are you expecting to perform?

JP: We have several hits and it is hard to fit them all in we try to play 140-145 minutes plus each night. Some nights there are time constraints and have to keep it to 90 but we play accordingly.

MV: Can't Slow Down was released in 2009 and is the only studio album that features you and the singer KellyHansen. Any new material we can look forward to? A new album in the works?

JP: There is new material being worked on and there are plans to put it out. There are not at this time to put out a whole new record of new material. It is kind of hard at this time being such a touring machine. We are working on new material that will see the light at some point, don't have an announcement of when, you just have to keep looking out for it.

MV: Anything you want to add? 

JP: Thanks for coming to the show, we really look forward to seeing you there, it is going to be a fantastic show. We are really grateful for live shows again and we really want to make it count.
Middagh Goodwin LIVES Music. He has been booking and promoting Music, Art and Comedy for years in the Central Valley. He ran the award winning Plea for Peace Center in Stockton for 5 Years and has booked bands from A-Z. Middagh is beginning 2016 with a new position at the Gallo Center for the Arts and celebrating Beat Happy! Music's 30th Anniversary. Read the MAMAView every month and a the Needle Drop 52 Records 52 Weeks.