GeekView: August full of Fun
By Middagh Goodwin

I can remember a time when you would have to look far and wide to find something fun if you were into nerdy stuff. Now just about every month there is a new blockbuster, there shows on just about every network and streaming service and local and regional conventions just about every weekend. Some may say things are oversaturated but for the diehards, we say bring it on.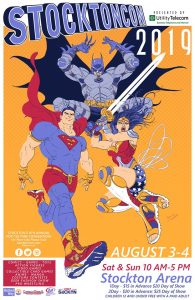 StocktonCon returns on August 3-4 at the Stockton Arena, this is the largest and longest running pop culture convention in the 209. As always there will be a fantastic vendors floor with everything you could hope to find. There is going to be a ton of special guests including Sam Jones(Flash Gordon), cast members from the Office, from WWE Kurt Angle, Lita, Chavo & Vickie Guerrero and comic artists Art Adams, Alan Passelaqua, Chris Marrinan and more. Tickets are $15 adv and $20 day of show. Tickets available at Invincible and Modesto Comics.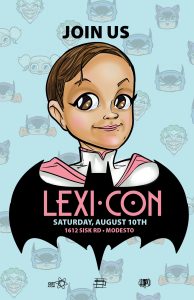 August 10th ModestoView, NorCal Cosies and Graffiti-Con presents Lexi-Con a mini-con at the Clarion Conference Center. 100% of the proceeds from this event will go to a family whose daughter is suffering from brain cancer. There will be comic, toy and collectables. Darth Vader, C Andrew Nelson will be signing autographs and taking pictures. There will be a cosplay contest, raffle and fun games. Sliding scale admission $1 or more per person. 11 am-5 pm.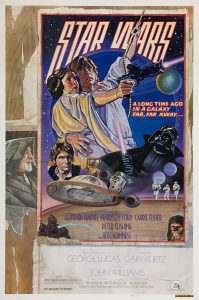 Sci-Fi movie fans rejoice, The State Theatre will be screening the original Star Wars Trilogy over three Sundays in August. A New Hope on August 4th and Empire Strikes Back on August 11th at 2 pm with Return of the Jedi screening on August 18th at 5 pm. Tickets are $9 each and can be purchased at the State Theatre or online at thestate.org.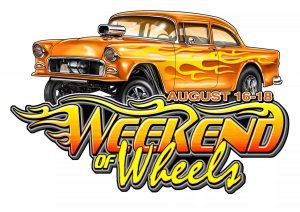 Do you love classic cars? Collect die cast, Hot Wheels, Johnny Lightnight, Matchbox? Then we have the event for you. August 16-18th come on out for the first ever Weekend of Wheels, Hot Wheels style convention at the DoubleTree. There will be vendors, con exclusive collector cars and special guests including Noel G(Fast & the Furious), Johnny Jimenez(Pawn Stars) and Howard Reese(Hot Wheel designer). for more information, weekendofwheels.com tickets are $5 for general admission.

Mark your calendars and hope to see you supporting one or all these family-friendly nerdy events happening in and around Modesto.
Middagh Goodwin LIVES Music. He has been booking and promoting Music, Art and Comedy for years in the Central Valley. He ran the award winning Plea for Peace Center in Stockton for 5 Years and has booked bands from A-Z. Middagh is beginning 2016 with a new position at the Gallo Center for the Arts and celebrating Beat Happy! Music's 30th Anniversary. Read the MAMAView every month and a the Needle Drop 52 Records 52 Weeks.