Graffiti-Con in Review
By Middagh Goodwin Photos by Michael J Mangano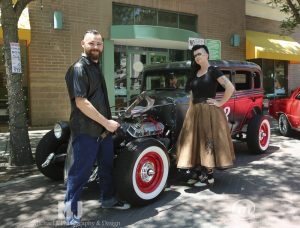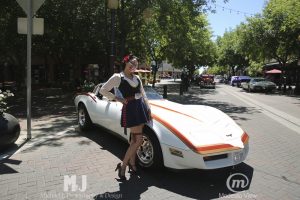 Sunday, June 23rd hundreds of people dressed up in costume and descended on Downtown Modesto, they intermingled with classic cars and vintage toys and got autographs from celebrity guests for the Second Annual Graffiti-Con. The event is the intersection of where Pop Culture and Car Culture collide, following George Lucas's path from American Graffiti to Star Wars. 
Graffiti-Con is where Pop Culture meets Subculture and is the perfect fit for Graffiti-Summer. Combining a car show with a comic-con make ideal sense. What is more pop than a 57 Chevy or a Corvette Stingray?
Fans got the chance to meet and get an autograph, picture or both from Carl Gottlieb, the writer of Jaws, the Jerk and more. Meet and talk with one of the original Tuskan Raiders, Alan Fernandes and C.Andrew Nelson, the man who has spent more time in the Darth Vader costume than any other actor. Talk with Sandy Helberg who acted in two movies inspired by Lucas, The Hollywood Knights and Spaceballs. Who could forget Scott Schwartz best known for his role in A Christmas Story where he gets his tongue stuck to a pole. 
Several artists local and well known were selling prints and taking commissions for original pieces, including Mark Bode, Robert Love and the Turlock Toon Skwad. Kepi Ghoulie(the Groovie Ghoulies) and Dominic Davi(Tsunami Bomb) are not just musicians they are also artists and were selling prints and copies of their albums and band shirts. 
Vendors had everything from movie posters, vintage toys and of course comic books, lots and lots of comic books. Something for everyone could be found at this year's event. 
Paired with a free car show along Modesto's historic cruise route what more could anyone ask for? Plans are already in the making for 2020 and include trying to bring in a few more movie vehicles and expand the car show. Also adding music on the stage in the 10th Street Plaza to enhance the entire event. This is an event for the whole family and kids of all ages, so keep an eye out and join us all the third weekend on June 20th.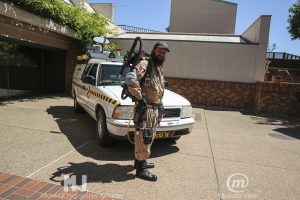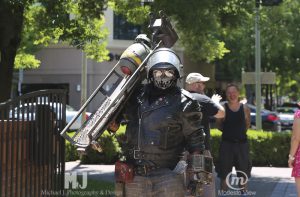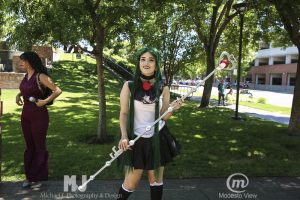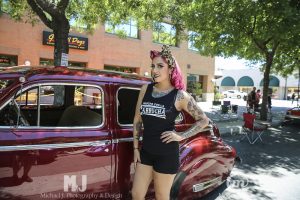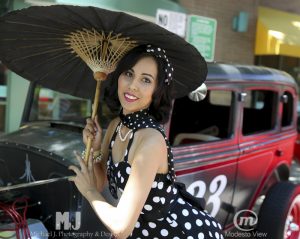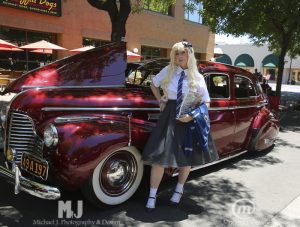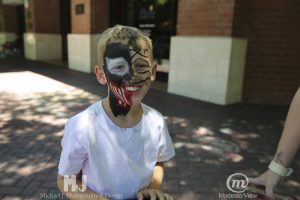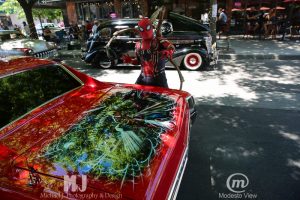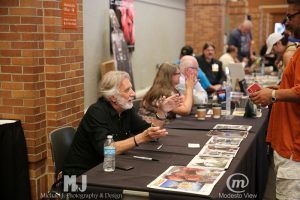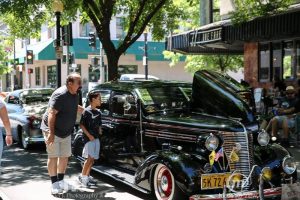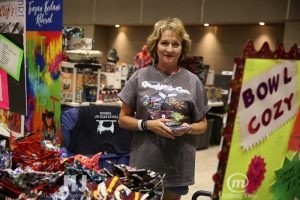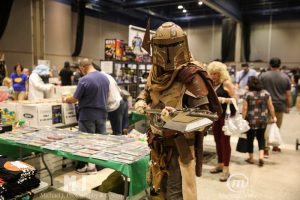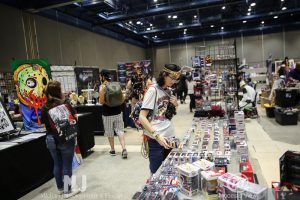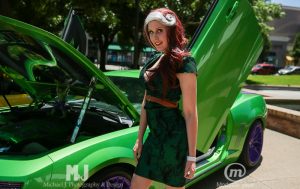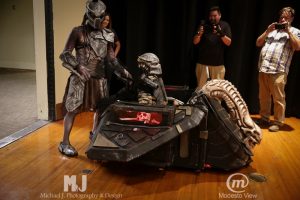 Middagh Goodwin LIVES Music. He has been booking and promoting Music, Art and Comedy for years in the Central Valley. He ran the award winning Plea for Peace Center in Stockton for 5 Years and has booked bands from A-Z. Middagh is beginning 2016 with a new position at the Gallo Center for the Arts and celebrating Beat Happy! Music's 30th Anniversary. Read the MAMAView every month and a the Needle Drop 52 Records 52 Weeks.