GeekView: Return of the Con
By Middagh Goodwin

First things first, if you have not bought your tickets to see Star Wars: A New Hope with the Modesto Symphony Orchestra at the Gallo Center on June 3rd or 4th, do that now. You do not want to miss a live performance of John William's Score while watching such an iconic and influential movie on the big screen. Added fun you can tell your friends and family you went to the Symphony… "Pardon me but do you have any Grey Poupon?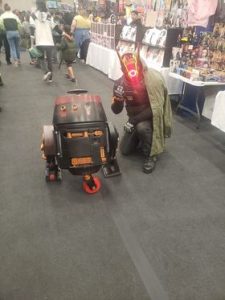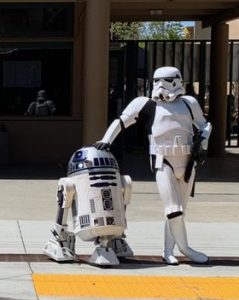 June is Graffiti Summer, and Graffiti-Con Comic and Car Show embraces that fact along with George Lucas's other film franchise Star Wars and rolls it out on four wheels with an event fun for the whole family. Pop culture events have become a regular staple in recent years, happening worldwide. Cars are a huge part of pop culture that is often forgotten but not at Graffiti-Con, happening June 26th 10 am-5 pm. This year the event will be held at the Graffiti USA Classic Car Museum located at 610 N 9th Street, Modesto, CA, to embrace and celebrate that element missing from other cons. Come on out and check out how the Museum is coming along, grab something from the gift shop and, of course, browse the vendor's halls where you will find comics, vintage and new toys, pop figures, and so much more. Meet Marc Dodson, who voiced Salacious B Crumb in Return of the Jedi and several of the Mogwais/Gremlins in Gremlin and Gremlin 2. Cooley Jackson will also be in signing autographs and taking pictures with fans. Cooley was featured in the movies Breakin' and Breakin' 2 Electric Boogaloo, was the White Ranger on the Power Ranger Live Tour and taught Michael Jackson how to Moon Walk. Graffiti Con has you covered if you want to meet some amazing comic creators. Chris Marrinan(DC, Marvel, Image, Dark Horse); Dan Brereton (Marvel, DC, Valient, Disney, Hasbro and illustrated covers for Rob Zombie, Toto, Ghoultown, Sote); Robert(Image, Dark Horse, Disney, Cartoon Network). Also joining us will be the Author of "In Defense of SKA", Aaron Carnes, along with his podcast co-host artist and musician Adam Davis(Link80/Omnigone), artist and musicians Andrew Goldfarb aka the Slow Poisoner and Kepi Ghoulie of Groovie Ghoulies fame. There will be droids and cosplay models, and much more. Tickets are just $5(kids under 10 are free) and can be purchased at the Museum and Modesto Comics and Invincible Comics.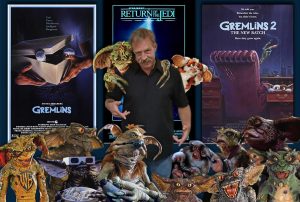 Looking forward to seeing you all at Graffiti-Con or one of the other great Graffiti Summer events happening in Modesto.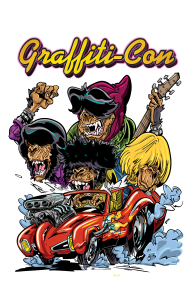 Middagh Goodwin LIVES Music. He has been booking and promoting Music, Art, and Comedy in the Central Valley for years. He ran the award-winning Plea for Peace Center in Stockton for 5 Years and has booked bands from A-Z. In addition, he is the managing editor of ModestoView and writes the MAMAView and GeekView. Middagh works with the Modesto Area Music Association and books Music in the Plaza. In addition, he owns and operates Graffiti-Con, where cars and pop culture intersects. More recently, Middagh has been working with the Graffiti USA Classic Car Museum, helping to create unique events that help raise funds and awareness of the museum and its mission. On top of that, you can tune into one of two shows that Middagh Goodwin hosts on KCBP 95.5 FM; This is SKA and MAMA Radio.