GoOakdale: Chocolate is Life
The Oakdale Chocolate Festival will be taking place September 25th and 26th 9 am-5 pm at Wood Park in Oakdale Ca. There will be 2 stages with live music, over 25 food booths, and another 200 vendors, crafters and exhibitors. There will be a kids zone, classic car show, skate boarding demonstration, fun run, arts & crafts and much more. Oh yeah and lots and lots of chocolate(fudges, truffles, chocolate ice cream, chocolate cheese cake, etc.). Cost at Gate: $6 Admission for Adults, $5 Seniors, Kids 12 and under are free. Bring a canned good to gate for $1 off admission. Purchase your discounted Pre-Sale Tickets for $4 by September 13th, 2021.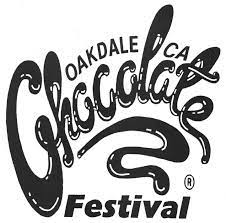 Middagh Goodwin LIVES Music. He has been booking and promoting Music, Art, and Comedy in the Central Valley for years. He ran the award-winning Plea for Peace Center in Stockton for 5 Years and has booked bands from A-Z. In addition, he is the managing editor of ModestoView and writes the MAMAView and GeekView. Middagh works with the Modesto Area Music Association and books Music in the Plaza. In addition, he owns and operates Graffiti-Con, where cars and pop culture intersects. More recently, Middagh has been working with the Graffiti USA Classic Car Museum, helping to create unique events that help raise funds and awareness of the museum and its mission. On top of that, you can tune into one of two shows that Middagh Goodwin hosts on KCBP 95.5 FM; This is SKA and MAMA Radio.