Hazel Houser Spencer: Woman of History
by Stella Beratlis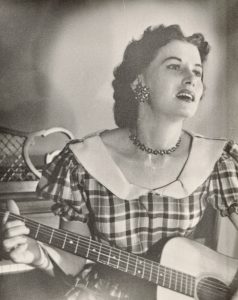 Hazel Houser Spencer, Stanislaus County lyricist and composer of many country and gospel songs of renown, is not widely known outside of country music and bluegrass history circles. I've been on a personal mission, of sorts, to change that. This year, I nominated Hazel Houser Spencer for a Woman of History award for the Stanislaus County Commission for Women's Outstanding Women recognition. A lyricist and composer of note, Houser Spencer is responsible for penning beloved and much-covered songs in the country gospel & bluegrass pantheon during the fifties.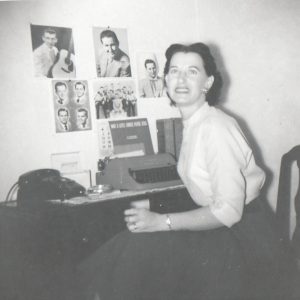 There are a few reasons for Houser Spencer's relative obscurity: one, she was a creative person who did her most enduring work away from the spotlight. In addition, she was generally not at centerstage when performing, mostly functioning as a rhythm guitarist and/or harmony vocalist. Two, she was a mother with three children, a role which inherently constrained her work as an artist–as it usually does for women creatives. But motherhood certainly didn't stop her art. She was a professional with a publishing contract to Central Songs and wrote songs that fans of classic country music treasure, notably, "Wait a Little Longer, Please Jesus,"  "My Baby's Gone," and "River of Jordan."
Born in Heavener, Oklahoma, on June 3, 1922, Houser Spencer was one of six children born into a church family whose father was an Assembly of God minister. As did her siblings, she learned how to sing and play instruments from an early age. A literary child, she kept a notebook in which she recorded her observations and thoughts–these words became the poetry and lyrics which would eventually be crafted into songs we know today.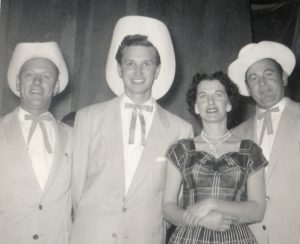 Her family, as did others of the era, came to California after the Depression. After a while, Houser Spencer married and settled in Modesto, where she worked in canneries and ran a snack bar while raising her three children, Charlotte, Gerrie, and Doug, all the while continuing to write songs. During this time, Houser Spencer either performed or collaborated with Chester Smith, Merle Haggard, Rose Maddox, Ray Park (of pioneering bluegrass duo Vern & Ray), and many more. Smith was instrumental in bringing Houser Smith to Hollywood to sign with Central Songs, and they had a partnership that included Houser Spencer playing guitar in Smith's band and singing harmony and duet.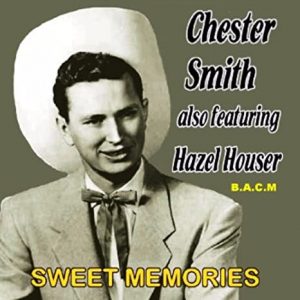 Later in life, with her second husband, she founded and operated Spencer's Driving School. She retired in 1981 to Mariposa County, where she continued to play music. Family gatherings always included Houser Spencer picking up her trusty Martin guitar and leading family singalongs. She continued to write songs.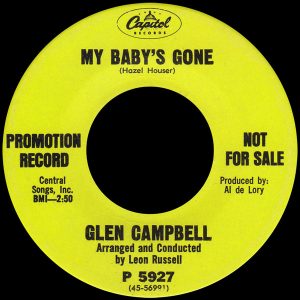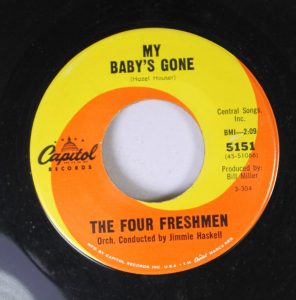 She was on a first-name basis with Merle Haggard, Porter Wagoner, Minnie Pearl, as well as other country stars of the fifties who clearly recognized her as an irrefutable songwriting talent. Yet looking up Hazel Houser Spencer does not yield much beyond her status as a Modesto housewife who was incidentally a hitmaker for some of the most popular country artists of the fifties. A working-class mother whose beautiful lyrics made an impact on people across the nation, Hazel Houser Spencer is a Central Valley literary ancestor who reminds us of the richness of the art that comes from our soil–and its influence on a much wider stage.
ModestoView features contributors from our community on a regular basis. We enjoy and welcome these honorary ViewCrew members. If you would like to message them, email to info@modestoview.com