Hip Hop MAMAnees 
By Joseph Zimmerer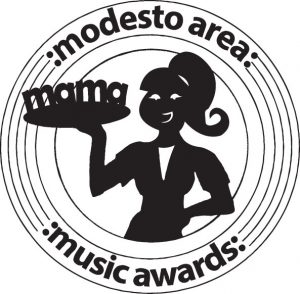 This year it has been brought to many people's attention just how long Hip Hop has been around. All this talk of the 50th birthday of Hip Hop makes this year's Modesto Area Music Awards extra special. For well over two decades the Modesto Area Music Awards have been a spotlight that focuses on the local talent in and around Modesto California. There have been quite a few changes in the local music scene in the past 20 years. The venues, bars, and events in and around Modesto have not been as receptive to Hip Hop and Rap music as it was just a decade ago, never the less, those that remain focused on the art, music, and style of Hip Hop remain untethered and determined to carve out their very own significance to this culture. 
There are 10 nominees that have been brought forth by our very own community to show appreciation for their efforts as Hip Hop artists in the Modesto area. Many of been crafting for well over 30 years with countless releases and performances under their belt, some are young, ambitious, and are ushering in the next generation of Hip Hop, but all have been nominated because they exude some excellence with their art. 
Nominees include: 
Choppa 
Real One 
Nikfuq 
I.Z 
Da Krse 
Squirlly D 
Ben Kaos 
Young Dee 
Haiti Babii 
Zeps
The MAMA voting polls are open. Take some time out to visit the MAMA Awards website acknowledge the nominees, and of course vote. 
Voting ends 10/15/23 at 11:59 pm at www.modestoaremusic.com/vote
By Joseph Zimmerer
ModestoView features contributors from our community on a regular basis. We enjoy and welcome these honorary ViewCrew members. If you would like to message them, email to info@modestoview.com