If you're looking for something fun and harvest-y to do this month, we've got a great suggestion! Indigeny Reserve in Sonora is hosting their family friendly annual harvest festival every Saturday, featuring fresh pumpkins and apples, a corn maze, wagon rides, food trucks and a vendor faire to celebrate the limited release of their autumn cider, pumpkin spice. There is PLENTY of seating: they have three picnic bench areas with shade trees and umbrellas, and a large grass area for lounging and playing. 
We took the family and had a blast! Best parts: The $5 pints of pumpkin spice cider and all the great photo ops for your little ones! It's only $3 for parking too, so you're looking at a very cheap and very fun memorable day!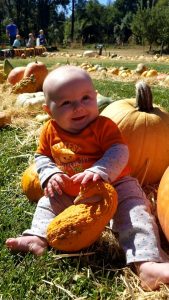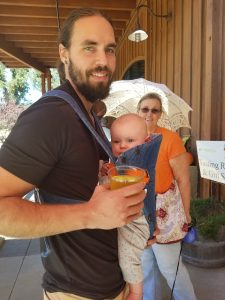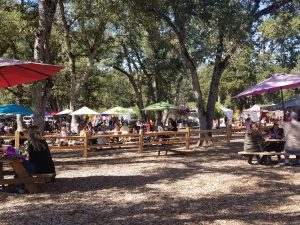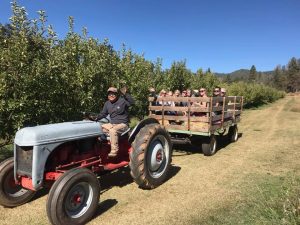 The name "Indigeny" comes from combining the words "indigenous" and "synergy". This company has thrown themselves into reducing, reusing, recycling and re-purposing as much as they possibly can. They bottle in aluminum cans because aluminum is easy to recycle, and doesn't make a mess if one is dropped on the floor like glass. It also helps the product last longer, as aluminum keeps out light. During the distilling process, the isoprophyl alcohol pulled out from the Brandy & Vodka is then reused to keep their fermenting tanks cold. When it comes to protecting our planet, they are truly doing their part!
They also have PorchLight vodkas and their own Apply Brandy. 
Harvest Festival Days are Saturdays in October from 10am to 4pm.
Indigeny Reserve
14679 Summers Ln, Sonora, CA 95370
https://www.facebook.com/IndigenyReserve/
Tasting room hours:
Monday – Wednesday: 10:00 – 4:00
Thursday – Saturday: 10:00 – 7:00
Sunday: 10:00 – 5:00
Bring on the rain, and a bottle of Wonky & Wry's Honey Braggot Ale. Loves to roast marshmallows over a fire. Enjoys the mix of cigars and whiskey.