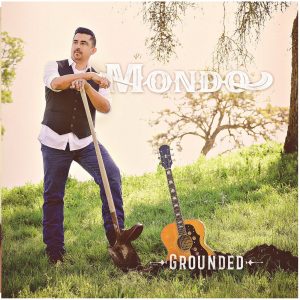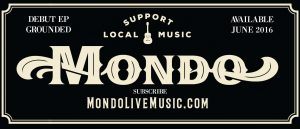 Last Year, Mondo Mariscal was laid off from his job and decided to give being a musician a run. With the support of his wife and family he has been very lucky to be making a living(maybe not a great one) doing what he loves. Last October he took home a well deserved Modesto Area Music Award in the Singer/Songwriter category. 
Gigging consistently all over Northern California and even auditioning for the Voice. Mariscal is doing everything he can to make it in the ever changing world of music. Playing his own brand of Country, Americana with rich pop flourishes he is a favorite and always asked back where ever he performs. In 2015 he played 150 shows at 40 different venues ranging from local wineries to festivals, from coffeehouses to bars and churches.
Mariscal loves performing at Lodi's  School Grounds as well as doing performances for area charities. He has had the pleasure of opening for Kelly Picker, Coffey Anderson to name just a few. 
With the release of GROUNDED, the debut Ep by Mondo, we expect to see him playing out more and solidifying his already large fan base. Recorded at Chandler Pratt's, of the Good Luck Thrift Store Outfits, home studio and utilizing a group of seasoned local musicians. Along with Chandler Pratt Electric Guitar, Keys, Vocal Harmonies, Banjo, Bass, Tambourine and Synth, he is joined by Ray Ray Sheen Keyboards, Ray Vazira Keyboards and Rob Hill Harp, Mondo plays the acoustic guitar, vocals and harmonies. Releasing 7 self penned tunes from those sessions as Grounded.
"I chose the title Grounded because by definition it exemplifies who i strive to be as a father, husband, and human being, and who i try to be as an artist. With me turning 42 this year I am not trying to live my life as i did when i was 25. "

It is truly a labor of love with Mondo but a love he is determined to share with all of us. Pick up a copy of the new Ep. at any of Mondo Mariscal's up coming shows or download it from most platforms. 
Catch him live June 3rd Lear's Vineyards in Brentwood opening for Easton Corbin,  July 4 Kiwanis Pancake Breakfast at Lodi Lake, July 27th Vine and Grain in Brentwood, July 28 Jeremy Wines in Lodi, July 30 Lodi Wine Social in Lodi, Aug 7 Jessie's Grove Vineyards in Lodi with Whiskey Dawn, August 21 Swabbies with Terry Sheets
Comments
comments
Middagh Goodwin LIVES Music. He has been booking and promoting Music, Art and Comedy for years in the Central Valley. He ran the award winning Plea for Peace Center in Stockton for 5 Years and has booked bands from A-Z. Middagh is beginning 2016 with a new position at the Gallo Center for the Arts and celebrating Beat Happy! Music's 30th Anniversary. Read the MAMAView every month and a the Needle Drop 52 Records 52 Weeks.