LoveView
By Chris Murphy
There is nothing you can do that can't be done
Nothing you can sing that isn't sung
Nothing you can do that you can never feel inside. 
It's easy.   
All You Need is Love. 
The Beatles  – 1967
First off, no matter what your significant other says.  "It's no biggie, we don't need to celebrate Valentine's Day", don't for five seconds listen to that.  Even though this is one of those days that has been blown up, don't forget to do SOMETHING.  No matter if it is big or small, it is the simple remembrance, note, special task, or kind word that makes a difference. Take a walk, an extra smile, a note in the morning or 10 minutes of quiet time.  If it is your family, friends or romantic partner, it is the gesture no matter how simple or elaborate that makes a memory.  
If you are with just you, take some time and celebrate you.  You are the one you need to love and that is the most important since when you love your self, you can love others.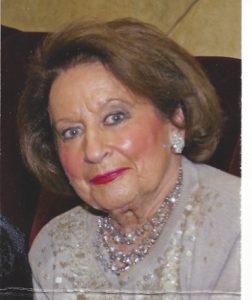 It's about the traditions
Grace Lieberman was Modesto songbird for so many years with her amazing talents.  Her annual Valentine's Day show was always a special event.  Even after her passing, this show lives on with memories to David Bradford as well. 
Grace Lieberman Tribute/David Bradford Memorial Valentine's Day Concert & Tea with Christine Capsuto Shulman & Elizabeth Neff
Sunday Afternoons at CBS is excited to finally begin Season 29 with our very popular Valentine Concert & Tea featuring multi-talented Christine Capsuto Shulman and Elizabeth Neff, performing Love Songs Through the Genres.   As with most performances during these times, this wonderful concert will be virtual via Zoom. The full Afternoon Tea will include tea sandwiches, scones and jam, Valentine pastries and chocolates—as well as teas—packaged for you to enjoy in the comfort of your home. Drive-thru pick-up of Tea goodies will be available at 11 am – 1 pm at CBS, 1705 Sherwood Avenue, before the concert begins at 3 pm.
Because of COVID challenges, your participation in this special season-opening fundraiser will help us keep the concert series alive. We hope you will purchase early and often. Tickets for this event only are $50 each and can be purchased online or by mail only.
To order online directly from Brown Paper Tickets, please visit www.SundaysAtCBS.com Feb. 14, 3 pm (via ZOOM)