Mac 'N Cheese, an Ooey-gooey Winter Food
by Brandilyn Brown
Last month we brought you the ViewCrew favorite soups, this month we bring you the ViewCrew favorite mac 'n cheeses! There's plenty more macs out there not listed below, so if your favorite didn't make the list, be sure to tell us about it! We love to hear from readers!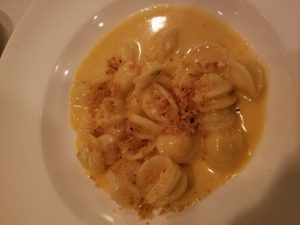 Fuzio Universal Bistro
1020 10th St Suite 100, Modesto
A cheesy treat, the orecchiette pasta is fun too! A mac for us grow-ups. It was perfectly thick and creamy with gentle sprinkling of break crumbs.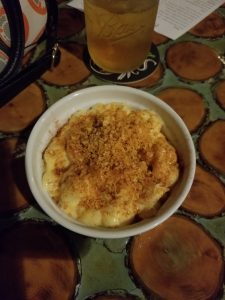 Bauer's 66 ½
1700 McHenry Ave 66 1/2, Modesto
This is a serious order of mac, wow! So much cheesy goodness in one dish, we almost couldn't stand it! Open late too, so get your mac no matter when you get out of work.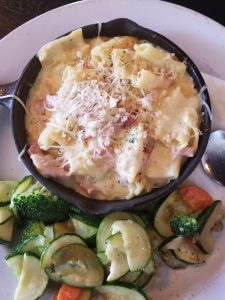 The Fox Pub
1111 I St, Modesto
A yummy bacon-y cheesy delight. Mac topped with cheese?! Yes, please! Served with veggies so you can get your vitamins and minerals with your dairy and carbs!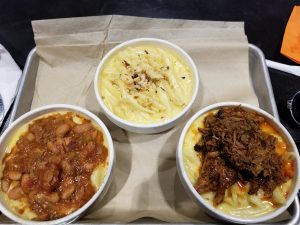 The Burnt End
822 9th St, Modesto, CA
A trio of macs, order them separate or all together! These are soupy-macs, which you don't find often, so if those are your favorite kind, check 'em out. Pulled Pork Mac, Chili Mac and Cheddar Mac topped with chunky bread crumbs.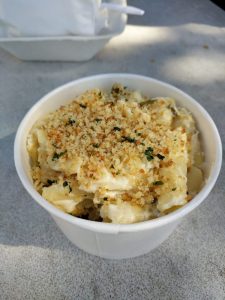 Food Fix Truck
Follow them on facebook to see where they are-location changes daily.
Jalapeno mac-not overly spicy, just a tiny kick and TONS of cheese! The bread crumbs on this compliment the thick sauce magically! Sure to be your go-to when you find them out and about!
Comments
comments
Bring on the rain, and a bottle of Wonky & Wry's Honey Braggot Ale. Loves to roast marshmallows over a fire. Enjoys the mix of cigars and whiskey.