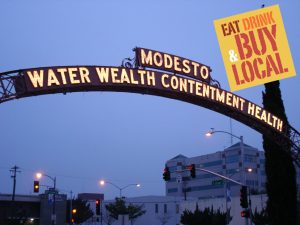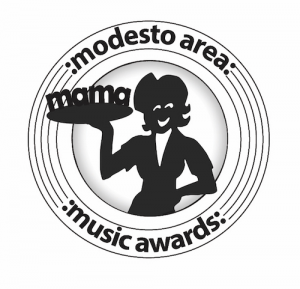 MAMAView Giving Thanks
by Middagh Goodwin
November is the Month of giving thanks. I know I am grateful for all the great entertainment opportunities we are afforded living right here in Modesto. It is amazing how much creativity surrounds and is available to us. What can you do to show your gratitude and support of the Arts Community? One of the best ways I can think of is by going out and catching a live performance, seeing them take the stage and by purchasing their wares.
With the holiday season right around the corner why not pick up some gifts created by your favourite local artists? Pick up a CD, Record or T-Shirt by a local band. Stop off at the Black HeARTs Market(first Friday of each month) or other arts and craft fair and buy some original one of a kind piece. Check out the Third Thursday Art Walk where you can meet the artist and maybe pick up a painting, sculpture or other handmade items. Take a stroll downtown and pick up some unique gifts during ModShop(November 25th). You can kill three birds with one stone, Shop Local and Support Art while buying gifts for friends and family.
Another way to give back to the Arts Community this time of year is by purchasing gift certificates from local theatres, restaurants, cafes and bars that support local musicians. Another idea is maybe enrolling your kids in VMI or GK Music both teach kids not just to play an instrument but learn how to perform on stage with a real band. What a great gift, one that will help create the next generation of local musicians.
You will receive such an incredible feeling of satisfaction, knowing that you have helped out your local arts community and bought gifts for friends and family that you know is one of a kind. Challenge yourselves to make a habit of buying something from a local artist or musician on a regular basis not just during the holidays. Every dollar you spend is an endowment to the Arts and will help it to continue to thrive.
In closing, I want to thank all the local artists, musicians and performers for all they do to make Modesto and the surrounding area a better place to live. Without Art, life is not worth living. I also want to congratulate the nominees and all the winners of this year's Modesto Area Music Awards, we the fans are the real winners having so much great talent surround us.
Comments
comments
Middagh Goodwin LIVES Music. He has been booking and promoting Music, Art and Comedy for years in the Central Valley. He ran the award winning Plea for Peace Center in Stockton for 5 Years and has booked bands from A-Z. Middagh is beginning 2016 with a new position at the Gallo Center for the Arts and celebrating Beat Happy! Music's 30th Anniversary. Read the MAMAView every month and a the Needle Drop 52 Records 52 Weeks.