MAMAView-Rock Me Out At The Fair
By Middagh Goodwin

For several years, I had booked the Center Stage at the Stanislaus County Fair, providing an opportunity for local musicians to perform and for some to cross something off their bucket lists. In 2020, the fair was canceled due to the pandemic, and I had 50 hours of entertainment canceled. Last year, live entertainment returned to the Stanislaus County Fair, and this year, it's in full force with a fantastic lineup on the main stage featuring Ginuwine, All American Rejects, and Blue Oyster Cult. Don't worry, the Center Stage has some great local performers to keep you entertained while you eat that corndog and cotton candy.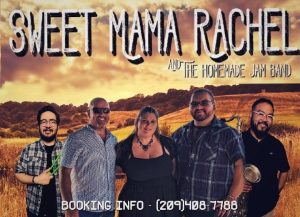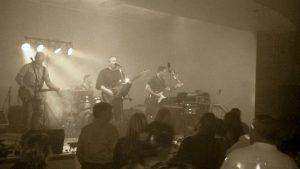 Kicking things off on opening night from 5:20 pm until 8:30 pm is Tongue & Groove. Their drummer, Dave Rogers, is well known for Drum Love, which is performing at libraries throughout the county in July. On Saturday, make sure to catch the synth stylings of Melynda Rodriguez at 5:20 and Gary Gervase & the Kickstart Blues Band playing some good rockin' blues from 6:30 pm-8:30 pm. Heavy alt-rockers Aware take the stage on Sunday the 9th at 12:30 pm, along with the pop sounds of Us4Love from 3:50-6:10. I hear that MF Silverado will be bringing Elvis to the fair as part of their performance on the 10th, from 5:20-8:30 pm. Blues duo Chaz and Jess have a new album and will be sure to play some tracks off it on the 11th starting at 6:50 pm. Don't miss the current Americana MAMA winner Sweet Mama Rachel & the Homemade Jam Band performing on the 12th between 5:20-8:30 pm. Closing out this year's Stanislaus County Fair will be a full day of performers from VMI School of Rocks from 12:30-8:30 pm.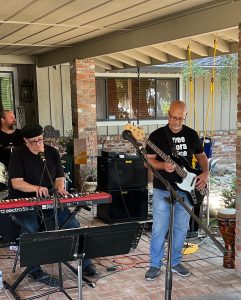 Music in the Plaza kicks off on the 14th for Frida Friday with the Wet Banditios, along with some great artists, crafters, and vendors selling along 10th Street. The 21st sees the Vibes bringing great music and good vibes to the Plaza. Closing out the month of July are Dave Dow & Friends performing blues, jazz, pop, Latin, and more. Music in the Plaza is a free event from 7-9 pm, so mark your calendars and make plans to come out and enjoy some great local entertainment.

Help me help you get the word out about your local events. Email events@modestoview.com and we will put it on the calendar. Who knows? I might feature you on the pages of the ModestoView.
Middagh Goodwin LIVES Music. He has been booking and promoting Music, Art, and Comedy in the Central Valley for years. He ran the award-winning Plea for Peace Center in Stockton for 5 Years and has booked bands from A-Z. In addition, he is the managing editor of ModestoView and writes the MAMAView and GeekView. Middagh works with the Modesto Area Music Association and books Music in the Plaza. In addition, he owns and operates Graffiti-Con, where cars and pop culture intersects. More recently, Middagh has been working with the Graffiti USA Classic Car Museum, helping to create unique events that help raise funds and awareness of the museum and its mission. On top of that, you can tune into one of two shows that Middagh Goodwin hosts on KCBP 95.5 FM; This is SKA and MAMA Radio.