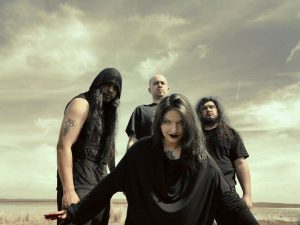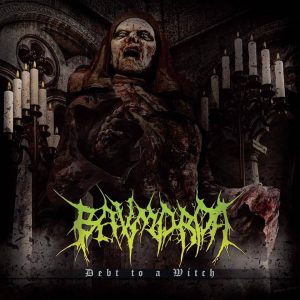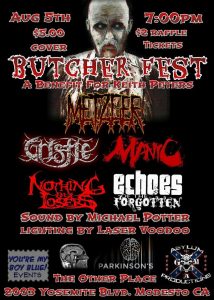 MetalView
Eve Oberlander
As I'm sitting here writing, Metzger is out in the garage playing it loud. Hailz! If you haven't found out by now, Metzger is Keith Peters Vocals, Will Holgate Guitar, Morgan Gonzales Rhythm, Roger Guajardo Bass and Robert Hernandez Drums. They've consistently been practicing once a week despite one member living so far. The other night they literally banged out two originals. They are starting to get a groove and are enthusiastic at each practice.
Metzger's Keith (and my boyfriend of the last four years) is having a benefit show for Parkinson's disease awareness and raising money for the cost of his surgery and expenses. Within the year he will be having deep brain stimulation surgery, in hopes to rid him of this chronic and progressive disease. Our dear and caring friends are throwing him a benefit, calling it Butcher Fest. Keith has an associate's degree in culinary arts and prides himself on his ability to cook and goes by the nickname Butcher. Butcher Fest is being held on Saturday, August 5th, seven pm at the Other Place. https://www.facebook.com/events/1698815243757619/?ti=cl
We would love to see all of your faces and appreciate the support. We'd like to thank Brock at Asylum Productions and Justin and LU at Your My Boy Blue for putting on the show, Brian Friend of Laser Voodoo for providing lights and Michael Potter for sound. Thank you to the awesome metal bands and Modesto comedians for Entertainment. Echoes of the Forgotten will be performing that night and say they are a smash up of Nirvana, Chevelle and Lamb of God. They are a three piece alternative metal band from Sonora. Longtime metal head and musician Aden Wrede (formerly Bombs overhead) on Vocals/Guitar, Haden Peladeau on Bass/Backing Vocals and Ian Wright on Drums.
If you've been reading my articles then you know BAVMORDA is hella sick. I am a FAN! They just released their first Music Video, Debt to a Witch, this track is off their upcoming EP, watch it here at https://youtu.be/uE4hZWJvT7M
They will be playing On the Y in Sacramento on Saturday, July 8th and at Festum Carnis in the foothills of the Sierra Mountains on Sunday, July 9th. There's still time to purchase your Festum Carnis tickets for three days of live metal music and camping under the stars, follow this link for more http://www.festumcarnis.com/
BAVMORDA will have physical copies at this weekend's show, but the coolest thing is everyone can hear their music by this Friday, July 7th on Spotify, ITunes, Amazon and Band Camp.
Here are three reasons why I think you should follow BAVMORDA at all their shows
The Music (obviously); gather round for trance like head banging
The Members; are friendly and want to know you.
The Memories; you'll surely never forget
Keepin' it Local and Metal!
Comments
comments