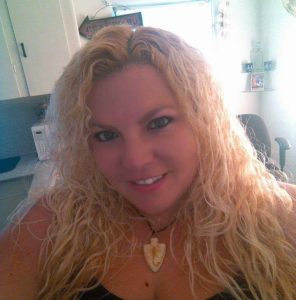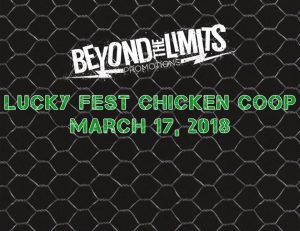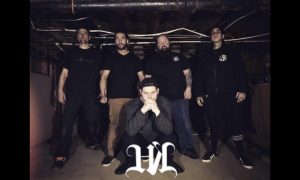 MetalView-Get Lucky
By Eve Oberlander
Modesto's Nude Medusa is back in action. They sound harder and heavier from when they first started a few years back. Their sound reminds me of stoner doom rock. They also have a sludge grunge sound, reminiscent of 1990's alternative days. With band members Ericka on vocals and Potter on Drums, Dusty on Bass and Rammel on Lead Guitar you can check them out at this year's Lucky Fest. Lucky Fest is 25 pubs built from the ground up and is the largest St. Paddy's Pub Crawl in Northern California. It's on March 17, from 6 pm to 2 am at Modesto's Center Plaza back parking lot on 11th between K and L Street. This is a 21 and over event that will have two Heavy Metal stages, how cool is that. There's plenty of local metal music in our city. The Docks stage will feature Mind of a Machine, Nude Medusa, From Devastation, Sworn To The Black, Harlot Exiled, The Worst Fear, Bavmorda and Super Extra Special. The Lucky Fest Chicken Coop features Diversity of One (Sacramento) and Modesto bands, Lost Horizons, Hard Knox, Samora, and 2017 MAMA Award winners, HellHeart. Purchase tickets for $12 from any of these local Metal bands. Come dressed in your finest green party apparel and have a blast!
Modesto's Jimbo WarrGuitarist of 17TEN and The Venting Machine has a show coming up on April 14th at Modspot Event Center downtown on J st. The shows all ages with a $5 cover going to Children's Crisis Center of Modesto. The Venting Machine has been kicking ass and secured a spot on Combat Records compilation CD, the first release in 30 years from the recently resurrected Thrash Metal label. The Venting Machine also has a brand new album titled "Shackles Be Gone" available on iTunes now!https://itunes.apple.comb/us/album/shackles-be-gone/id1264315772
HellHeart is hosting and playing an all ages show in Manteca they want everyone to know about. It is being held on April 7th at the American Legion Hall on 220 E. Yosemite Ave from 3 pm to 11 pm. The cool thing about this show is its an all ages venue and spot to bring more of their younger fan base out to catch them play. They are putting on a raffle, the top prize is a guitar. Half of the proceeds from the raffle will be donated to the American Legion hall to help with renovations of the building.
Last but not least, Hard Knox of Modesto has just released a brand new music video, titled "Monarch." Please check it out on youtube, https://youtu.be/Lf-mjyyUu5A Hard Knox is a Deathcore Metal band, one of my favorite genres. The band consists of Jake Vocals, Bryant Guitar, Nick Guitar, Marty on bass and Chuck from 17TEN on drums. Look for future shows, this bands rad.
Comments
comments