Modesto's Taste of Ireland
By Brandilyn Brown and Christopher Mitchell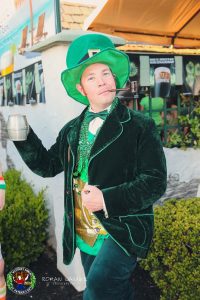 Looking for a fun way to celebrate St. Patrick's Day this month? Check out on these dives and enjoy what they have to offer from Irish beer, Irish whiskey, Irish food and Irish music. Do me a favor and don't order an Irish Car Bomb this month-a massive faux pas to celebrate this special country-as there are so many amazing Irish drinks to be had instead! Try an Irish Coffee (or a hazelnut version "Nutty Irishman"), Lucky Charm Shot, Pot 'O Gold Shot, Shamrock Sour, a Fat Frog (a seriously gorgeous sweet and bright green cocktail!), or a simple and refreshing Irish Mule.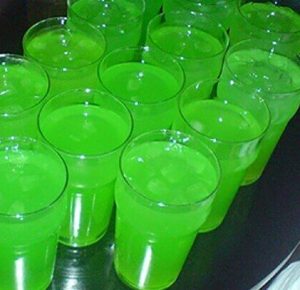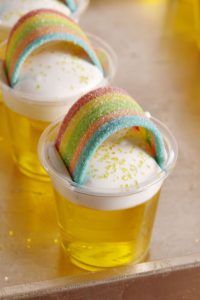 P. Wexford's Pub
3313 McHenry Ave, Modesto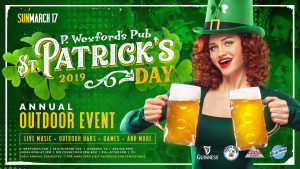 With an impressive array of 25 taps, serving the biggest variety of Irish beers in March. If you like the traditional green beer, yes, they have it, but if you are craving some good Irish beers, come get your Murphy's, Guinness, Harp, or Smithwick's. Ireland beers are coming right here to you for your leprechaun-shenanicauns! They're having a St. Patrick's Day Party on March 17th. Doors open at 2pm. $10 cover from 2pm-5pm, $15 after 5pm. Live music all day. You must be 21 to attend. Wexford's is our local "Cheers", and the pub regulars gladly open their hearts to one and all for this event, sharing their friendly pub with everyone who walks in. As they say, "Best while you have it, use your breath-for there is no drinking after death!"
O Brien's Tavern
3619 Tully Rd, Modesto
Pool tables, darts, juke box and TVs for sports galore! Come in for a black 'n tan, black 'n black, or a shot of Jameson and get a feel for a great local pub.
Donoby's
2401 E Orangeburg Ave, Ste 40, Modesto
A great location for all dart and pool players. At the bar play poker dice or hotspot! Come mingle and enjoy some great Jameson mixed drinks.
Twisted Pig
2717 Coffee Rd, Modesto
Sunday March 17th is St Paddy's Day at the Piggie! They will be open at 10am for Corned Beef and Hash & have a Bloody Mary Bar with all the fixings. Special St Patrick's Day menu all day! For the second best whiskey selection in town, stop in and find your new favorite! Try an Irish Mule here with any whiskey you could want.
The Fox Pub
1111 I St, Modesto
Paws down the best pairing of cocktails and pub food in Modesto. Plenty of indoor space to hibernate from the cold while warming up your insides with their delicious libations. They also always have cider on tap, which is an Irish favorite in a pint glass.
Wherever you choose to go, celebrate wisely! Carpool with a designated driver or schedule your Uber. Drink responsibly and sip on friends!
Comments
comments
Bring on the rain, and a bottle of Wonky & Wry's Honey Braggot Ale. Loves to roast marshmallows over a fire. Enjoys the mix of cigars and whiskey.