MODESTO SYMPHONY ORCHESTRA PERFORMS MOZART & MENDELSSOHN ON APRIL 3 & 4
Annelle Gregory to replace violinist Adé Williams due to injury
All Stanislaus County Honor Band, Orchestra, and Choir students to attend free of charge
MODESTO, CA – The Modesto Symphony Orchestra (MSO) led by Music Director David Lockington, will perform Mozart's Overture to the Magic Flute and Sinfonia Concertante for Violin & Viola on Friday, April 3 and Saturday, April 4 at 7:30 pm at the Gallo Center for the Arts. The evening's program will conclude with Mendelssohn's Symphony No. 4 (Italian).
Guest artists, Adé Williams and Juan-Miguel Hernandez, were set to perform the Sinfonia Concertante, though Williams regrettably withdrew from the performances due to an injury. The MSO is pleased to announce that Annelle Gregory will be stepping in to perform with Hernandez on the piece.  Williams, Hernandez, Gregory, and November's guest artist, Gabriel Martins, are all alumni and winners of the Sphinx Competition. The Sphinx Organization is dedicated to transforming lives through the power of diversity in the arts. The MSO strongly aligns and believes in that mission as it looks to encourage diversity in the field.
Additionally, the MSO has invited nearly 550 students that participated in the Stanislaus County Music Educators Association Junior High & High School Music Festival this past January to attend the April 4th concert for free. This is the second year the MSO has invited local student's to attend a concert for free as part of its Youth Education Outreach programs.
"Adé Williams unfortunately had to withdraw from the performance, but we're excited to have another Sphinx alum, Annelle Gregory, join us," said Caroline Nickel, President and CEO of the Modesto Symphony Orchestra. "The Sphinx Organization aims to transform lives through the power of diversity in the arts and the MSO very strongly believes in that mission. With the Gregory and Hernandez performing on this concert, we thought this was also a great opportunity to invite some of our community's young musicians join us. These local students have shown that they're passionate about music and we wanted to support and share an evening of music with them."
MODESTO SYMPHONY ORCHESTRA, Mozart & Mendelssohn – A Symphonic Tour of Europe
Friday, April 3, 2020 at 7:30 pm and Saturday, April 4, 2020 at 7:30 pm
David Lockington, conductor
Annelle Gregory, violin
Juan-Miguel Hernandez, viola
Modesto Symphony Orchestra
PROGRAM         
Mozart: Overture to the Magic Flute
Mozart: Sinfonia Concertante for Violin & Viola
Mendelssohn: Symphony No. 4 (Italian)                        
 Gallo Center for the Arts, Mary Stuart Rogers Theater 1000 I Street, Modesto
Pre-Concert Talk:  Enjoy insights to the evening's program prior to the concert. Free to all concert ticket holders; pre-concert talks begin at 6:30 pm in the Mary Stuart Rogers Theatre.
Tickets:
Pricing: $19 / 39 / 54 / 71 / 94
Tickets available online at ModestoSymphony.org or through the Gallo Center for the Arts Ticket Office at (209) 338-2100.    
$12 student tickets available from the Ticket Office with a valid student ID.
Groups of 10+ receive a 15% discount on tickets. Call (209) 338-5064 for more information.
Ticket Office Hours: Monday through Friday 10:00am-6:00pm / Saturday 12:00pm-6:00pm
ARTIST BIOS:
Music Director David Lockington has developed an impressive conducting career in the United States.  A native of Great Britain, he served as the Music Director of the Grand Rapids Symphony from January 1999 to May 2015, and was named the orchestra's Conductor Laureate for the following four seasons. He has held the position of Music Director with the Modesto Symphony since May 2007 and in March 2013, was appointed Music Director of the Pasadena Symphony. Mr. Lockington has a close relationship with the Orquesta Sinfonica del Principado de Asturias in Spain, where he was the orchestra's Principal Guest Conductor from 2012 through 2016, and in the 18/19 season began a new position as Principal Artistic Partner with the Northwest Sinfonietta in Tacoma, Washington.
In addition to his current posts, Mr. Lockington has held positions with several other American orchestras, including Assistant Conductor of the Denver Symphony Orchestra and Opera Colorado, and Assistant and Associate Conductor of the Baltimore Symphony Orchestra., he has conducted the Northern Sinfonia in Great Britain, the Israel Chamber Orchestra, the China Broadcasting Symphony Orchestra in Beijing and Taiwan, and led the English Chamber Orchestra on a tour in Asia.
After completing his Bachelor of Arts degree at the University of Cambridge where he was a choral scholar, Mr. Lockington came to the United States on a scholarship to Yale University where he received his Master's Degree in cello performance and studied conducting with Otto Werner Mueller.  He was a member of the New Haven Symphony Orchestra and served as assistant principal cellist with the Denver Symphony Orchestra for three years before turning to conducting.
 Annelle Gregory
American violinist and violist Annelle K. Gregory is a laureate of international competitions, concert soloist, and recording artist.  She is the 1st Prize & Audience Choice Award winner of the 2017 National Sphinx Competition and Laureate of the 2013 Stradivarius International Violin Competition.  Annelle's love of Russian music has led her to discover and revive forgotten works of great Russian composers, presenting these works in concert and in recordings.  In 2017 she released the first-ever CD of Rachmaninoff's complete violin/piano works, recorded with pianist Alexander Sinchuk (Bridge Records).  The CD received international acclaim and aired on radio stations across the U.S. and Europe.  Her most recent CD, "Russian Music for Solo Violin and Orchestra" with conductor Dmitry Yablonsky and the Kiev Virtuosi Symphony Orchestra was released by Naxos in 2019.
As a soloist, Annelle has performed with the symphonies of Houston, Detroit, Chicago Sinfonietta, Kiev Virtuosi, San Diego, New Jersey, Nashville, Santa Monica, Hilton Head, and the California Chamber Orchestra, performing in such venues as Carnegie Hall, Walt Disney Hall, and the Kennedy Center as well as abroad in Azerbaijan, England, Germany, Portugal, Russia, Spain, and Ukraine.  She has been featured on BBC, NPR, KUSC, and WQXR radios as well as on German television and PBS.
Annele was awarded the 2017 Isaac Stern Award and has received scholarships from the Musical Merit Foundation and the League of Allied Arts.  Other awards include 1st Prizes in the 2017 "Grand Prize Virtuoso" International Competition, the 2017 NANM National Strings Competition, the 2016 American Protégé International Concerto Competition, and the 2017 Beverly Hills National Auditions.  She was a featured soloist for the 2018 Kiev Conservatory International Easter Festival, the 2017-18 Sphinx Virtuosi National Tours, and the 2016 iPalpiti Festival of International Laureates and is faculty at the Burgos International Music Festival in Spain.  After graduating from high school at age 16 with honors, Annelle graduated first in her class, summa cum laude, from USC's Thornton School of Music and studied at the Moscow Conservatory International School for two summers.  Her teachers have included Michael & Irina Tseitlin and Glenn Dicterow.
Juan-Miguel Hernandez
The Washington Post has praised violist Juan-Miguel Hernandez as having "…the sweetest, most sonorous tone…" (Charles T. Downey. Performances as soloist and chamber musician have seen Juan-Miguel Hernandez on some of the world's leading halls, including Carnegie Hall, Concertgebouw (Amsterdam), Disney Hall (Los Angeles), Salzburg Mozarteum, King's Place (London), Hamburg Elbphilharmonie and The White House.  Juan-Miguel has made appearances with orchestras, including the Rochester Philharmonic, San Fransisco Chamber Orchestra, the Chicago Sinfonietta, iPalpiti Orchestra, as well as the Colorado and Atlanta Symphonies. As a chamber musician he has collaborated with distinguished artists such as Lynn Harrell, Ralph Kirshbaum, Kim Kashkashian, Gérard Caussé and Itzhak Perlman. 
Juan-Miguel has been featured on radio airwaves and television broadcasts throughout Canada, and the United States including NBC's Good Morning America, The Today Show, NPR radio, PBS and the Telemundo Network. His recordings were released by Cedille records, the White Pine, Navona and Naxos music labels.
Juan-Miguel won the first Prize at the International Johannes Brahms Competition (Austria), adding to other top prizes won at the National Canadian Music Competition, and the 9th National Sphinx Competition, presented by JPMorgan Chase. He was honored with the medal of the National Assembly of Quebec for his significant international achievements.
His strong commitment to educate and engage new audiences all around the globe have brought him to reach young musicians and various communities through art convoys in South Africa and Venezuela, various music festivals in South America and outreach projects in Europe and North America. In 2016 Juan-Miguel was appointed as a professor at the Royal Academy of Music (London). He was invited to serve on the Jury of the 2017 Johannes Brahms International Competition/Austria and the 2018 Sphinx Competition/USA. 
Juan-Miguel Hernandez plays on a 2008 Miralles viola from Altadena/CA.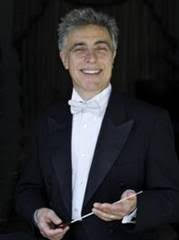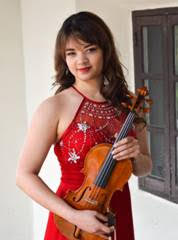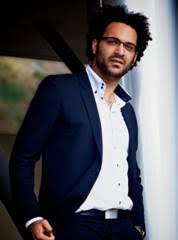 (From left to right: MSO Music Director David Lockington, Annelle Gregory, Juan-Miguel Hernandez)
ModestoView features contributors from our community on a regular basis. We enjoy and welcome these honorary ViewCrew members. If you would like to message them, email to info@modestoview.com