MODESTO SYMPHONY ORCHESTRA TO PRESENT VIRTUAL RECITAL JULY 22
John Hillebrandt in Recital, hosted by Ryan Murray
MODESTO, CA – The Modesto Symphony Orchestra (MSO) will present their first virtual recital featuring MSO pianist John Hillebrandt and hosted by Associate Conductor Ryan Murray on Wednesday, July 22 at 7:00 pm. The live performance will feature works by Ravel and Chopin and will conclude with one of Hillebrandt's compositions, Nocturne. 
The MSO is planning to have a virtual event each month while they remain offstage due to the current pandemic. This first virtual recital will be shown live on the MSO's YouTube channel. The MSO's virtual events will be free of charge to help bring music to everyone in the community. 
"We certainly miss performing, but most of all we miss connecting with our community," said Caroline Nickel, President and CEO of the Modesto Symphony Orchestra. "We're making our virtual events free to all as a way to make classical music more accessible to the community. This is a hard time for everyone and we want to help by creating a digital space where we can gather, reconnect, and enjoy music."
MODESTO SYMPHONY ORCHESTRA, MSO at Home: John Hillebrandt in Recital
Hosted by Ryan Murray
Wednesday, July 22, 2020 at 7:00 pm on the Modesto Symphony's YouTube channel
Ryan Murray, host
John Hillebrandt, piano
PROGRAM         
Ravel: Jeux d'eau (Fountains)
Chopin: Ballade No. 4 in F Minor, Op. 52
Hillebrandt: Nocturne
Streaming for free on the Modesto Symphony's YouTube channel – Click here for the direct link
A recording of the virtual recital will be available from the same link following the performance.
This virtual performance is free to all and supported in part by Caroline Nickel & Tony Vlcek
ARTIST BIOS: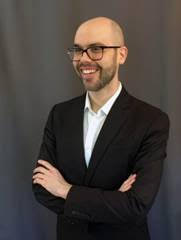 Ryan Murray's dynamic conducting, natural musicality and deeply held passion for the arts have allowed him to steadily build a robust career since his professional debut at the age of just 22. Ryan is currently the Associate Conductor for the Modesto Symphony Orchestra and Music Director for the Modesto Symphony Youth Orchestra; with whom he made his conducting debut at Carnegie Hall in 2014. Since his appointment in 2013, Ryan has consistently worked to improve the quality, skill, and prominence of the youth orchestra, and now leads an ensemble that features over 60 students from the greater Modesto area. He is also Music Director of Opera Modesto and Artistic Director and Conductor of Music in the Mountains. Ryan is the newly appointed Director of Orchestras and Opera at California State University, Sacramento, and also directs the orchestra at CSU Stanislaus. He previously served as Music Director for Fresno Grand Opera and as a staff conductor for the Bay Area Summer Opera Theater Institute (BASOTI) and The Opera Academy of California in San Francisco.  Effortlessly moving between genres, Ryan currently enjoys a wide range of performance genres & platforms, including traditional orchestral and operatic repertoire, pops performances, and a notable emphasis on contemporary American operatic works.
Ryan has recently garnered national recognition for his dynamic, compelling performances of contemporary opera and is the current winner of the 2016/17 American Prize in Opera Conducting for his highly lauded production of A Streetcar Named Desire. He was a 2016 semi-finalist for the Ernst Bacon Memorial Award for the Performance of American Music and received honorary mention for the American Prize in Youth Orchestra Conducting. Ryan is also a past winner of the Vienna Philharmonic's prestigious Ansbacher Fellowship for Young Conductors and spent the summer in residence alongside the Vienna Philharmonic at the 2014 Salzburg Festival.
Driven by a lifelong passion for learning, Ryan has attended masterclasses and seminars around the world including the Cabrillo Festival of Contemporary Music's Conductors Workshop, the Musikin Aika Summer Festival Masterclass in Finland, the Aurora Chamber Festival in Sweden, the Lucerne Festival Academy's Conducting Masterclass in Switzerland, and the Eastman School of Music's Summer Conducting Institute featuring the Rochester Philharmonic. Ryan holds degrees, summa cum laude, in Bassoon Performance and Voice Performance from California State University, Sacramento. Widely praised for his tireless work ethic, natural poise, and impassioned, inspired performances, Ryan continues to connect deeply with orchestras and audiences alike and has proven to be a formidable presence on the podium.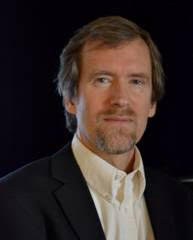 John Hillebrandt keeps an active schedule as a pianist, composer, and educator. His numerous and highly acclaimed performances each season include solo recitals, chamber music, concertos, and original compositions. He retired in 2011 from California State University, Stanislaus, where his remarkable career as staff accompanist and lecturer for 15 years included more than 500 performances. He has been the Principal Pianist and Keyboardist for the Modesto Symphony Orchestra since 1996 and plays with other regional orchestras including the Sacramento Philharmonic and the "Music in the Mountains" festival orchestra. He has taught many award-winning students and is a regular adjudicator for the United States Open Music Competition, the Music Teachers' Association of California, and others. He is also currently teaching online courses through Modesto Junior College and performs regularly on faculty artist concerts. 
Dr. Hillebrandt is the choir director and organist/pianist at First United Methodist Church of Sacramento, where many of his original compositions are heard regularly. Hillebrandt's Concerto for Piano and Orchestra was featured by the Modesto Symphony Orchestra in 2013, and his orchestral composition, "Valley Fever," was commissioned by the MSO in 2018 as part of Modesto's Graffiti celebration. He has recently been performing his Twelve Transcendental Hymn-Fantasies to great acclaim, including as the opening concert of the Sacramento State Piano Series' 2017-2018 season.
Hillebrandt is also an avid skier and mountaineer. His climbs include the Grand Teton, Mt. Shasta, Mt. Rainier, and Mt. Whitney; and he has hiked to the top of Half Dome in Yosemite more than 50 times. He has completed one ultramarathon (50 km) and skied the Vallée Blanche in the French Alps, a 20 km glacier ski descent of Mont Blanc.
ModestoView features contributors from our community on a regular basis. We enjoy and welcome these honorary ViewCrew members. If you would like to message them, email to info@modestoview.com