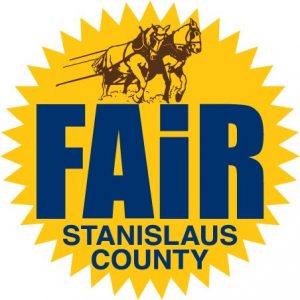 It has been 2 years since bands have performed on the main stage at the Stanislaus County Fair but that is about to end when the Fair returns in July. Once again there will be a diverse lineup of acts from Pop, Rock, Latin and Country. Music starts at 8:30 pm and is included in the price of admission. 
Friday, July 8th WAR
Saturday, July 9th Smash Mouth
Sunday, July 10th Karla Perez the Ultimate Selena Tribute
Monday, July 11th Sean Kingston
Tuesday, July 12th Gary Allan
Wednesday, July 13th Sugar Ray
Thursday, July 14th Bones. Thugs and Harmony
Friday, July 15th 
Saturday, July 16th Night Ranger
Sunday, July 17th Luis Coronel
Middagh Goodwin LIVES Music. He has been booking and promoting Music, Art, and Comedy in the Central Valley for years. He ran the award-winning Plea for Peace Center in Stockton for 5 Years and has booked bands from A-Z. In addition, he is the managing editor of ModestoView and writes the MAMAView and GeekView. Middagh works with the Modesto Area Music Association and books Music in the Plaza. In addition, he owns and operates Graffiti-Con, where cars and pop culture intersects. More recently, Middagh has been working with the Graffiti USA Classic Car Museum, helping to create unique events that help raise funds and awareness of the museum and its mission. On top of that, you can tune into one of two shows that Middagh Goodwin hosts on KCBP 95.5 FM; This is SKA and MAMA Radio.