Stanislaus County Libraries celebrate National Library Week April 23-29
There's More to the Story
April 23-29 is National Library Week, a time to recognize libraries' critical role in our communities. There's More to the Story, the 2023 theme for National Library Week, illustrates that in addition to books and information available in various formats, today's libraries offer so much more.
Libraries offer 24/7 access to digital resources such as eBooks, eMagazines, downloadable audiobooks, music, movies, and other online resources. WiFi hotspots and home connectivity kits (hotspot, Chromebook, and accessories) are available for checkout.
Library customers can borrow a State Library Parks Pass for free day-use access at most California State Parks. Discover & Go offers free or discounted tickets to museums, art galleries, and cultural centers for library cardholders. Local attractions on Discover & Go include the Carnegie Arts Center and Gallo Center Repertory Company performances.
Cardholders who want to explore music can check out a ukulele kit with instructions and a songbook. STEAM kits can be checked out for hands-on experiences in Science, Technology, Engineering, Arts, and Math. Customers can even visit a maker space in Turlock or Modesto to learn to sew, knit, create something on a 3-D printer, and more.
The public is invited and encouraged to visit one of Stanislaus County's 13 libraries or go to www.stanislauslibrary.org to find out more about the story.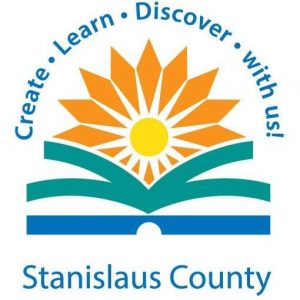 ModestoView features contributors from our community on a regular basis. We enjoy and welcome these honorary ViewCrew members. If you would like to message them, email to info@modestoview.com