All Skate!: It's the 70s in the new 20s!
Get your rainbow suspenders out, get your glitter as COVID has helped bring back roller skating.  In all seriousness, there are many people that skating has never left their lives and Modesto's Roller King lives on in so many Facebook groups, but roller skating is really coming back and there are some people here in town that are really celebrating this renaissance.  First off, skating is fun. Second, it is a great family sport. Third, this is something that we need to keep making more popular.  Fourth, we need more places where youth and families can have fun.   We all need to get out and about more, and as we work through COVID, outdoor exercising with proper distancing is really important to your mental and physical well being. This month, our cover girl and skating star Tasha Wilson is showcasing local skating and Brian Cromwell who is leading one of the local groups to bring our skating back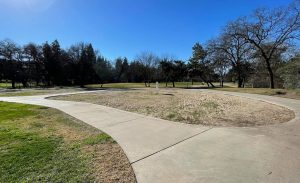 What else can we do?   There are some spaces in town that would make a great outdoor skating rink.  There are some spaces that can be modified, maybe filled with some good smooth concrete that would be a fun place to do this. One of these is a confluence of trails in East LaLoma Park.  Are there other places that may work? For those of you getting your skate on, please post your skate pics and videos and make sure to tag #modestoview and we will share them.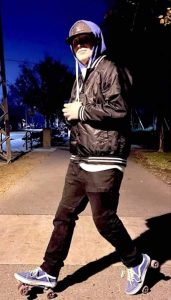 On a related issue, there is a new Skate Park is coming to Cesar Chavez Park. There is a huge renovation to this park that was announced last year and the designs are coming to life.   One of the main features is a new skate park.  There are already designs in the works based on community feedback.  We need good community areas for people of all ages to have some fun.  The next community meeting will be on February 25 so don't miss out. 
https://www.modestogov.com/2619/Chavez-Park-Renovation-Project