TechView
By Chris Murphy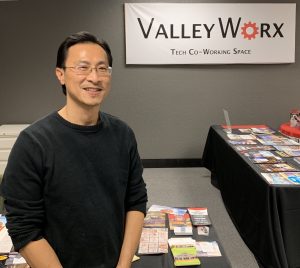 There is a big shift happening in the world right now as literally the entire world has changed some big habits and large numbers of people are shifting locations, enabled by a new digital work-style.  Tech leaders are buying up most of Lake Tahoe real estate accelerating and already steep price increase. The Bay Area is seeing an exodus as some of the largest companies reimagine their workplace.  This is a huge opportunity for a community like Modesto and our surrounding area.   
What do we want?  We want your young professionals to return when they finish college or their other first jobs.  Why? It makes Modesto more creative, makes our workforce more diverse and sets in motion a long future of involved and engaged citizens.  It makes us a smarter and more attractive city.  When see this happen, we see our music, our arts culture, our dining and other areas thrive.  It's time to jump on this.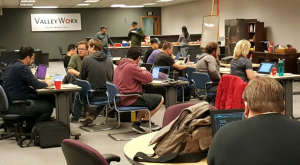 Fortunately, we have a head start on this with the Bay Valley Tech Project run by Phil Lan.   This has been a hub for the teaching and the development of new tech employees and has become a hub for coding and other tech roles with partnerships with Turlock Adult School and Patterson Adult School; plus a new partnership with Modesto Adult School.  As our world becomes more dependent on digital aps, artificial intelligence feedback mechanisms, and automation, these skills need to be developed here at home.  
Bay Valley has recently teamed up with the Stanislaus County Office of Education and is building a tech hub in downtown Modesto, right where all of the action is.   It is becoming more enticing for coders and tech employees to give up the brutal commute over the hill to a bay area job.   The pandemic has changed forever, the role, layout and makeup of the big office environments and this new tech hub will help us now. Scott Kuykendall, Stanislaus County Superintendent of Schools says, "Bay Valley Tech's exceptional program is making a positive impact across the county, and we look forward to our growing collaboration." SCOE works to ensure Stanislaus County job seekers are ready to enter self-sustaining employment and careers.
Two important things going on are that the Code Academy is training for free and you can apply for these spots to begin a career in tech.     Also being facilitated is a new business incubation program for startups and work spaces at the Office of Education.  You can literally change your future by connecting with Bay Valley Tech and learn how coding and tech jobs can change your life and our community. 

Sign up here:  www.bayvalleytech.com/code-academy-application