The Aces in San Francisco
By Efren Martinez
Some of the best shows I've ever attended have always been in a dive bar in a Western Town or City for that matter. San Francisco is home to many amazing venues/dive bars and the Rickshaw Stop happens to be just one of them. Just recently I was invited to check out an all-female band know as The Aces. I personally love everything that has to do with all females. Call it the girl power pride within me. This all-female four-piece, who have been playing together since they were kids, headed out recently on their first headlining tour since releasing their debut album When My Heart Felt Volcanic last year. Between opening for 5 Seconds of Summer on their entire 2018 "Meet You There" North American tour, performing at enormous festivals such as Lollapalooza and sold out nearly all of the shows on that run, I believe this band is on it's way to erupting to an even bigger scene and popularity. Here is the music video for the album's lead single "Volcanic Love", which was co-directed by the band's drummer Alisa Ramirez: https://www.youtube.com/watch?v=UOlVELlP2jk
The Aces
Playing shimmering indie pop with an electronic edge, the Aces are a quartet hailing from Provo, Utah. The group was formed in 2008 by singer and guitarist Cristal Ramirez, guitarist Katie Henderson, bass player McKenna Petty, and drummer Alisa Ramirez (Cristal's sister). The members of the group were longtime friends, and it didn't take long for them to click as songwriters and musicians. They began performing under the name the Blue Aces and were soon performing at teen events and school assemblies. As their popularity grew, they made their way into Provo music clubs (aided by the fact that many venues in the area don't serve alcohol, making them open to teenage bands), and their reputation spread across the state as they issued a seven-song EP in 2012. The online magazine Provo Buzz named them one of the city's ten best bands, and Paste Magazine included them in their feature "10 Best Utah Bands You Should Know." They shortened their name to the Aces in 2016 and struck a deal with Red Bull Records, which released the single "Stuck" in March of that year. "Stuck" racked up more than two million plays on streaming services and gave them their first taste of national success. A second Aces single from Red Bull Records, "Physical," followed in April 2017. Their first EP on the label, "I Don't Like Being Honest" is out now worldwide.
Band Members
Cristal Ramirez, McKenna Petty, Katie Henderson, Alisa Ramirez
Record Label
Red Bull Records
Media
www.facebook.com/acesmusic/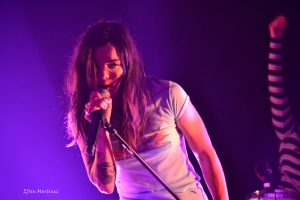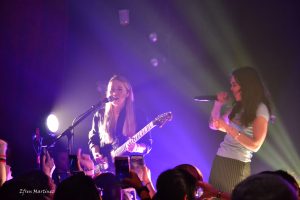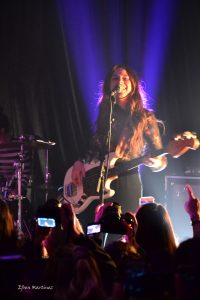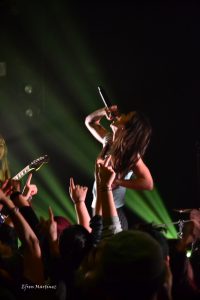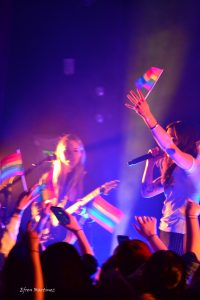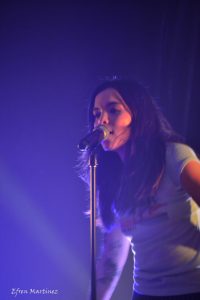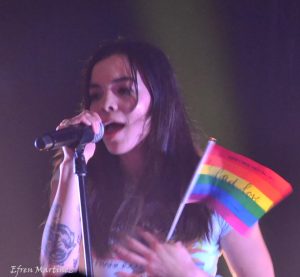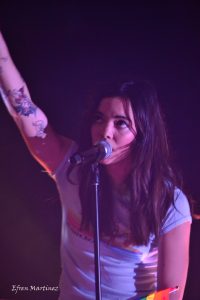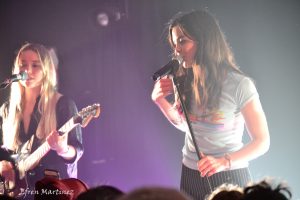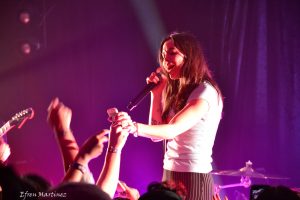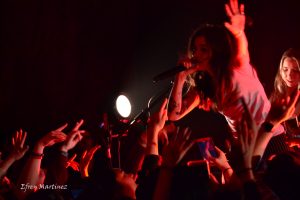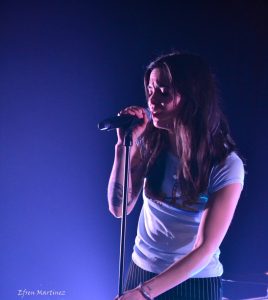 Comments
comments
Middagh Goodwin LIVES Music. He has been booking and promoting Music, Art and Comedy for years in the Central Valley. He ran the award winning Plea for Peace Center in Stockton for 5 Years and has booked bands from A-Z. Middagh is beginning 2016 with a new position at the Gallo Center for the Arts and celebrating Beat Happy! Music's 30th Anniversary. Read the MAMAView every month and a the Needle Drop 52 Records 52 Weeks.