It's MAMA time again and I have the pleasure of giving you an overview of this year's 2017 Best Metal MAMAnees. Choosing a band to vote for is a hard decision for most. Our 209 Metal scenes like no other. We go to countless shows; we watch and enjoy each of these bands on this list. Our scene includes the whole spectrum of metal. Every type of metal is welcomed and supported. From buying albums, purchasing tickets and merch, traveling far and wide, our scene does it all. I'm very proud to be a part of our Metal Music community and want to wish all the band congratulations and good luck.
In no particular order, I present you Best Metal 2017 MAMAnees: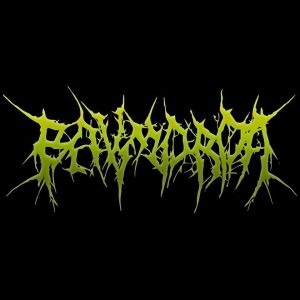 BAVMORDA hails from Riverbank/Oakdale
Female fronted Death Metal
BAVMORDA released their first album titled Debt to a Witch in July 2017 and also debuted a killer music video on you tube. Their live performances leave you wanting more.
They are honored and excited to be MAMAnated. They've come a long way since they first started, putting in a lot of work to make their album and the BAVMORDA music video, playing shows up and down California as well as out of state. They think it'd be really cool to have your vote and thank you for noticing all their hard work.
CURSED hails from Merced
Old School Death Metal
CURSED has been signed to Seventh Sun Records this year. In the next month, the record label will be releasing the brand new CURSED album titled "Blood in the Water".  CURSED has been a band for a long time and is a huge part of the metal history in our 209 area code.
They would like to say thank you for being patient about the release of the cd, and they hope the album is well worth the wait for you.
STIGMURDER hails from Atwater
Metal, Experimental and Thrash
They have one EP, three full-length albums and have opened for several national acts.  Their latest album titled "Struggle" was released in December of 2016. These boys are full of energy and bring it every time to their live set.
They've provided 14 years of dedication, true to the scene.
17TEN hails from Ceres
Pu Metal
They have been branching out spreading the PU like peanut butter. They have a new member, Modesto's Jimbo War Guitarist. They have been playing two new songs currently in their live set. They are writing a follow-up album to their debut which was released in 2015. They are the PARTY band!!
They want to say they bust their butts working hard and have just as much heart as their fellow MAMAnees. All the love from their fans they like to give back 10 fold.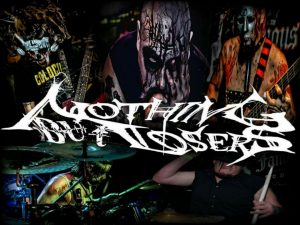 NOTHING BUT LOSERS hails from Modesto
Horror/Thrash Metal
Their debut album will be released spring of 2018. Nothing But Losers has opened for over twenty National Acts this past year alone. NBL is full of fun surprises and love to shock the crowd with their antics during their live sets.
They would love to win this MAMA so they can go down in the record books as the first metal band to be a three-time MAMA Award Winner.
HANG THE KODE hails from Modesto
Crossover/Thrash Metal
Hang the Kode released their debut album titled "Molotov Cocktail Party" just last month. They play up and down California, from LA to Santa Cruz and bring a punk crossover thrashy fast paced live set.
They appreciate the support and the fact you feel like their most deserving of your vote up against all these great bands and musicians. They feel honored and thankful.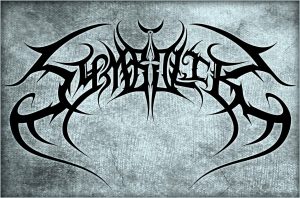 SYMBOLIK hails from Stockton
Symphonic/Melodic Black and Death Metal
SYMBOLIK is currently working on a full-length album which should be out by the end of this year. Their most recent song released is "Coalescing the Void". Their very first album was released in 2011.
Symbolik say's win, lose or draw, we love you all. Keep it Metal.
ACCIDENTALLY MURDERED hails from Stockton
Grindcore "Grind till we Die"
Accidentally Murdered is currently working on a new album to be released at the first of the year.  Their live set is sick.
They say their fans are like family. They are always down to play a show regardless of genre, especially if the homies need a band for the bill.
HELLHEART hails from Modesto
Metalcore/Hardcore
HellHeart has just finished up their EP titled "Where's Your Heart At?" The EP will be released at the end of this October. Their live performance is full of energy and spark!
They've been working really hard at making HellHeart as successful as they can and want to thank their family, friends and fans alike for all their support. They couldn't do it without you.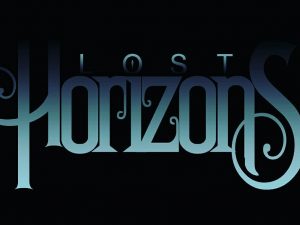 LOST HORIZONS
Lost Horizons hails from Modesto.
Post Hardcore/Metalcore
Lost Horizons has an EP in the works and an album to follow. Their live performances show heart.
They are motivated by the support of their fans. They want to keep you on your toes and write and perform music that fans can relate to.
Congratulations and good luck MAMAnees. Hailz and Hornz!
Go vote at www.modestoareamusic.com/vote
Voting ends October 8th and the Awards show takes place at the State Theatre on October 10th 
Comments
comments