Sampling the Sampler
By Efren Martinez
The 18th Annual Downtown Modesto Sampler was a real treat. You might even say it was something like "Trick or Treating". As my wife and I visited close to 20 of the 30 participating restaurants and cafes I found myself reminiscing and comparing it to Halloween from my youth. Memories of my sisters and I, walking from house to house trick or treating. It felt like an Adult Halloween for us, and we were dressed in our own unique and fun style with our tummies as our treat bag,
Honestly, out of all the 20 restaurants and cafes we managed to visit I didn't always take their sample they were offering, but more so enjoyed in each location the fellowship, music and friends we kept running into during our Sampler experience.
Everyone was so amazingly friendly and happy to be there. During the night we came across some of our neighbors and even cooler we made some new friends. For my wife and I, the conversations and friendly hugs we exchanged with everyone was like the Cherry on top of the Ice Cream Sundae for our Sampler experience.
All venues were cheerful and greeted everyone with open arms. As far as favorite stops I'd have to say TNK Vegan cafe was one, the homemade Chocolate Chip cookie at Deva's was off the hook and the fruit cup/fruit bowl for me without the whipped cream at Rodin Ranch at the end of the night was fantastic. Big love going out to the Downtown Events Group, all the venues, the musicians and everyone who helped put this awesome event together as well as everyone who was there. We love you all.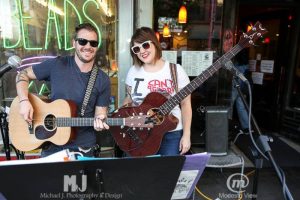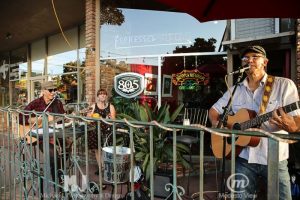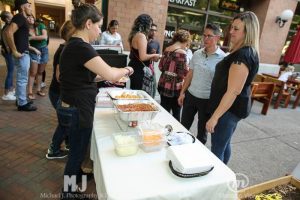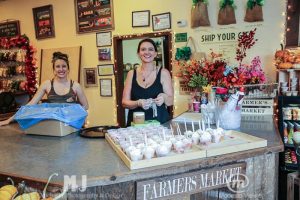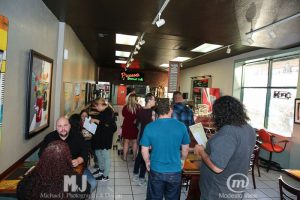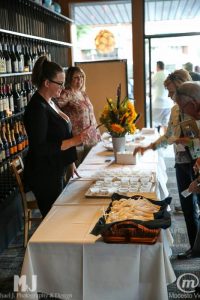 Comments
comments
I answered the call back in 1983; mixing Music and Entertainment with an eccentric European style has always come easy for me. In the early 80's I was the Disc Jockey for most of the high school dances in Modesto. In the late 80's I found myself in Hollywood working as a dancer and sound engineer for various professional recording industries. In 1990 my wife of 25 years and I started (The Quake Mobile DJ ®) which was seeded from San Francisco's 1985, The Quake, radio station that only lasted a short while on the air. 26 years later The Quake Mobile DJ is bigger & better than ever in the Entertainment industry. Real-Estate, photojournalism, event promoter, saving animals, travel and fitness are a few other of my interests. I also enjoy motivational speaking to children and to those who are struggling with addiction. In my life, I have always been a very direct person and once I see a goal I won't quit till I've achieved it. But out of all of the above I feel in my heart that the best inspiration in my life is my wife and my love for the faith that I practice. Phil 4:20