"Triple Take"
From June 7 to July 9, the Mistlin Gallery will be presenting an exciting two-part exhibition:
In Gallery "A": Triple Take, Plein Air Artists with Three Views- This show is both entertaining and educational.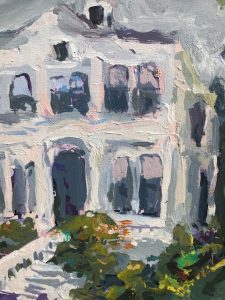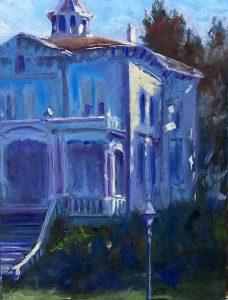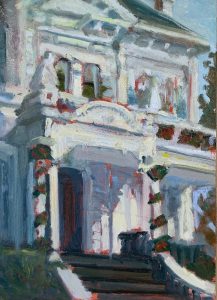 Remember going to an interesting location with friends or family and each person is fascinated by something different? Artists do the same! Over the past months, award-winning artists Chella Gonsalves, Rick Ingraham, and Vince Walsh have met at various sites to paint the same subject "en plein air". This unique exhibit showcases their individual perspectives and artistic interpretations painting at each scene. You may recognize many of the locations throughout the county and beyond.  You and your friends will enjoy seeing how artists differently interpret each subject. This is also a great opportunity for student artists to appreciate the nature of artistic vision.
In Gallery "B" The World Around Us – A collection of landscapes and seascapes to compliment the plein air exhibit. All work is done by local and regional artists and photographers, including several watercolors by the late Dan Petersen. All work is for sale.
The Mistlin Gallery is at 1015 J Street in downtown Modesto. Gallery hours are Tuesday through Friday 11:30 to 5:00; Saturday 12:00 to 4:00. Admission is free to the public.
ModestoView features contributors from our community on a regular basis. We enjoy and welcome these honorary ViewCrew members. If you would like to message them, email to info@modestoview.com