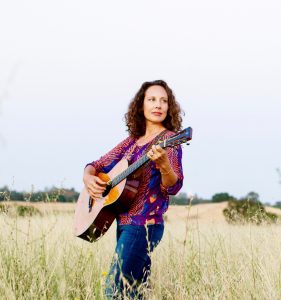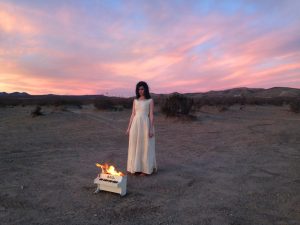 Unplugged View
by Aaron Rowan
Opera, Uma. Uma, Opera.
"Opera is like watching the Kardashians, but with better music." That's how my dear friend Hillari DeSchane once described this art form rife with absurdity and intrigue. Hillari is Modesto Unplugged's renaissance-woman-in-residence: opera lover, historical pet mystery author, and member of Modesto's 'Becoming Jane Austen' book club recently profiled in Oprah Winfrey's 'O' magazine. She's been advocating for an Austen-inspired opera performance, and it's finally going to happen when Opera Modesto presents an entire Jane Austen MiniCon event next season. Tickets for this exciting weekend will become available Saturday afternoon 2/9 when our local Barnes & Noble transforms into Austenland for an afternoon of period costumes, regency era songs performed by Opera Modesto vocalists, book signings with Hillari, hourly lectures, prize drawings and more. 12-4 PM at 3501 McHenry Ave. Costumes will be strongly encouraged and lavishly admired!
Some classy concerts to watch for in February: Saturday 2/9, Barrio Manouche, an international septet with members from Quebec, Brazil, Spain, France and California, performing gypsy jazz, flamenco and other spicy styles. 7 PM in the Turlock Community Theater. More info at www.turlockconcert.org.
Sunday 2/10, it's a Sophie's Choice between two competing opera recitals. 2 PM at Mistlin Gallery, 1015 J St., Opera Modesto presents 'Wear Your Art On Your Sleeve.' Romantic hits by Frank Sinatra, the Bee Gees and Queen; musical theatre numbers; and a beautiful Viennese operetta. 2018 Kristina Townsend Memorial Competition winners Valerie Loera and Hannah Hanson will be joined by Summer Opera Institute teen singers, accompanied by pianist Dashiel Reed. Meanwhile, further afield from downtown, Sunday Afternoons At CBS has its annual Valentine cabaret + high tea, welcoming back soprano Christine Capsuto with pianist Elizabeth Neff. Christine commands the room with her effortless dramatic vocal prowess, quirky humor, and graceful poise. 3 PM at 1705 Sherwood Ave. www.sundaysatcbs.com.
Saturday 2/16, DonGato Latin Band, part of Red Tie Arts' winter jazz series. Latin jazz, salsa, and a touch of tropical sound; but also classic rock, pop & soul reformatted into a Latin beat. 7:30 PM at the McHenry Museum. This series is limited to about 80 seats – grab yours at www.redtiearts.org.
Fridays 2/15 and 2/22, a new series launches at Dragonfly Art For Life, the new sip & paint style place at 1210 J St. Modesto Unplugged has partnered with them to present 'Friday Night Folk Flight,' showcasing folk music flavors from around the world Music starts at 7:30 PM, $10 admission. Whimsical dark-indie-folk songwriter Eliza Rickman will be our first featured artist followed the week after by Americana/folk songbird Ynana Rose. Intimate performances. Infinite Playlist. MODESTO UNPLUGGED. www.modestounplugged.com.