Unplugged View: The Big Year
by Aaron Rowan
Happy New Year, dear reader. In the world of birding, there is an annual contest called the "Big Year." You may have seen the Steve Martin/Jack Black film about this challenge to spot as many species of birds as possible over the course of the calendar year.

In the world of live music, every year is a Big Year for me as I strive to support as many songbirds as I can. Someone actually had the nerve to say to me at one point, "You go to too many things!" Even during the still-somewhat-barren year of 2021, I enjoyed an average of over one music event per week between attending and hosting, and I'm ready to do it all over again.

I would encourage and challenge you to do likewise. Look beyond whatever normal local venue or artist you might gravitate towards, and seek out some fresh talent to listen to. A venue like the Gallo Center may get most of the press, but it has been my experience that many of the most interesting musical experiences in town take place at out-of-the-way locations. And those independent programs need your practical support now more than ever.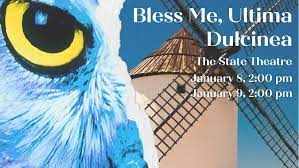 Two excellent presentations you might start with are happening in the second weekend of January. First up, it's a double feature brought to you by Opera Modesto, continuing its Story Into Song Literacy Initiative with a pair of one-act operas based on classic novels. BLESS ME ULTIMA is a chamber opera commissioned by OpMo, adapted from the book of the same name by Rudolfo Anaya, and this world premiere will be performed in Spanglish. DULCINEA is a reimagining of Cervantes' 'Don Quixote,' making its U.S. premiere here, and will be sung in Spanish. Both works will be staged back to back on both Saturday & Sunday, Jan. 8-9 at 2:00 pm, at the historic State Theatre. Tickets $25-$40 / info at www.operamodesto.org.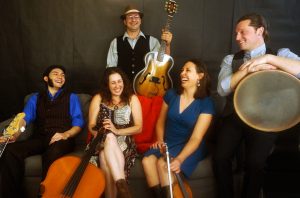 Then on Sunday 1/9, the San Fransisco Yiddish Combo make their Modesto debut. This ensemble is made up of classically trained musicians who enjoy stretching musical boundaries, presenting their own unique blend of Klezmer mixed with years of experience in the jazz, blues, folk, and even hip-hop worlds. They're fronted by Rebecca & Jason of Dirty Cello, who are no strangers to Modesto or my own series, but this will be my first time experiencing this band project and I anticipate an explosive start to the concert year with them. The show starts at 3 PM at Congregation Beth Shalom, 1705 Sherwood Ave. Tickets run $10-$25, available at www.cbsmodesto.org/concert-series.

Intimate performances. Infinite playlist. MODESTO UNPLUGGED. www.modestounplugged.com.