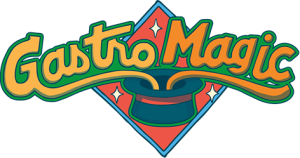 A MECCA FOR FOOD AND DRINK
This is one of the favorite spots for the View Crew at SF OutsideLands. Not only will try get great music, you could also get fed by some of the to chef talents in the Bay Area and beyond, including Modesto's own Joe Hargrave who is there with his Tacolicious Restaurant. Read more about what will be happening.
A metropolis of cuisine and beverages alike, Outside Lands is the perfect place to tantalize your taste buds, heighten your palate, and learn all about what is most mouth-watering in San Francisco. In celebration of this culinary exploration, we welcome the return of the GastroMagic area. GastroMagic is the home for awe-inspiring and intriguing events framed around culinary moments.
GastroMagic would not be complete without the return of Big Freedia and her troupe, beckoning hungry fans to bounce, twerk and shake for beignets. Beats will be dropped behind culinary wizards, and an ever eclectic, star-studded stage will dazzle – look for Action Bronson, Jarobi White of A Tribe Called Quest, Roy Choi, Chris Cosentino, Chris Bianco, Anna Weinberg, Jennifer Puccio, and Stuart Brioza. Some of San Francisco's top tastemakers hit GastroMagic in the way of Woodhouse Fish Co., Belcampo, Pacific Cocktail Haven, Trou Normand, Guittard Chocolate, Humphry Slocombe, and Tacolicious. From funk to soul, the audience can also get down with local musicians and entertainers, including Mustache Harbor, Jazz Mafia, and Beatz n Pieces. Descending on San Francisco from other parts of the country are rapper Boyfriend and alt-pop/hip-hop artist K.Flay, American folk band Joseph, and D.J. Williams' Shots Fired, a side project from Tiny Universe's talented guitarist, and an all-star lineup by D.J. Williams' Shots Fired, a side project from Tiny Universe's talent guitarist. Finally, GastroMagic's appetite for humor stays strong with Jay Larson of Comedy Central and The Late Late Show and Matt Besser, Upright Citizen Brigade (UCB) co-founder and The 420 Show creator.
Like every good kitchen, GastroMagic shares its works in progress; during select programs, the first guests to arrive will indulge in the performance's creation at GastroMagic's Tasting Table.
Comments
comments
Chris Murphy is the President and CEO of Sierra Pacific Warehouse Group and Publisher and Founder of ModestoView Inc. Chris worked globally in the cycling industry returning to Modesto in 1996. He is also the founder of the Modesto Historic Graffiti Cruise Route, Legends of the Cruise Walk of Fame, Modesto Rockin' Holiday, the Modesto Music History Organization and co-founder of the Modesto Area Music Association. Chris is married to his artist wife Rebecca since 1985 and has two daughters Madison and Abigail, both graduating from Modesto High and UC Berkeley. He is lead singer and guitarist for his band, Third Party that donates their performances to non-profits.