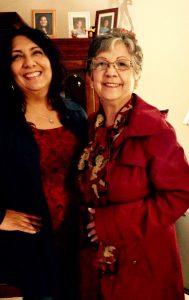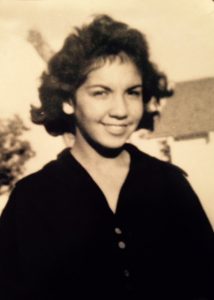 SONGWRITER View: Mother of My Invention
By Patty Castillo Davis
My Mother has always been in support of my music. When I was a minor she and my Dad and a crew of their friends would caravan to various bars around town so I might participate in their "Talent Contests"-it was always on a school night, it was always after 10:00 pm, I always sang a Linda Ronstadt song and I always placed. My Mother was by my side in Italy when I sang a solo offering in a choir piece for His Holiness Pope John Paul II, cantored a solemn mass at the Basilica of St. Francis of Assisi and when I won my first solo MAMA award on the night of my Mother's Birthday, I only found it fitting that my Best Singer-Songwriter MAMA award go to my Mama. It's a wonderful thing to have a Mom it's even more wonderful knowing she has you.
The Ceres Street Faire 2018 will continue to celebrate the centennial of this fair city with a hometown parade and huge lineup of talent on Saturday, May 5 and Sunday, May 6 all along the streets of downtown.
Deva Café will be giving Mothers the VIP treatment on Sunday, May 13 with an "All Request Concert" of music by MAMA artists Patty Castillo Davis and Tim Allen. Bottomless Mimosas, Micheladas and Marys, Biscuits and Gravy specials and FREE sweet treats and prizes will make this day a gift for every Mom. Sunday Breakfast music for May showcases David Perry Molina on 5/6, Mark Allen Turner 5/20,  and The Ardent Trio 5/27.
Come hear fun music on May 5 when Andrew Durr, Patty Castillo Davis, Rick Fletcher and Steve Ashman collide at the Barkin Dog at 7 pm. No tacos, talento puro.
Wednesday night at The Udder Place in Turlock is new terrain for acoustic talent from 9-11pm. This spacious, welcoming venue is a great space for your date or your posse.
Modesto PORCHFEST, the event heard across the region, the MAMA winning event that caught fire like nothing else in 2017 is back, bigger and better! This family-friendly sampler of music and fellowship will introduce you to a new cultural trend. I am proud to be amongst the musicians participating. I will be playing a duo offering with my great friend, Tim Allen at 1125 College Avenue from 12 noon to 2 pm and then my fantastic group, The Patty Castillo Davis Band- David Rogers, Joe Barretta and Tim Allen will be bringing it BIG at 913 Edgebrook close to 3 pm. Be there!!
Comments
comments