5 Questions with Joshua Barragan of Stinging Nettle
By Monica Barber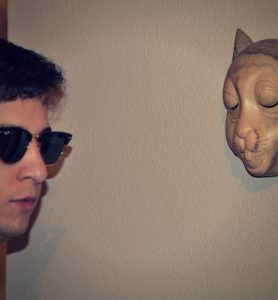 Stinging Nettle is quite possibly one of the freshest acts to arise out of the Modesto area in recent years. Already meeting with some success both locally and on the touring circuit, Nettle has caught the interest of larger labels. With the release of an upcoming EP, Xopowo Kyrxhr, this winter, Stinging Nettle shows no signs of slowing down any time soon.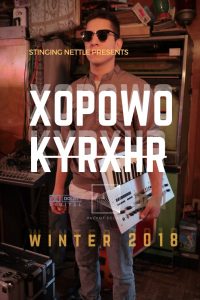 The sound that Stinging Nettle has created takes a time machine through elements of synth pop and electronica then pairs it with dynamic instrumentation while remaining smooth and fresh. Weaving sounds between elements of overdriven synth vibes and shadowy harmonies Nettle creates eerie eccentricity of nostalgia. Almost reminiscent of a feeling of déjà vu except you've never heard it before. The sound is original and refreshingly straight to the point. As a whole, the new EP, Xopowo Kyrxhr, transports the listener to the new soundscapes. There is not a dull moment musically. Between shows in the Modesto Area, Stinging Nettles' Joshua Barragan took a moment to chat with the Modesto View about his music.
Modesto View: Hi! Tell us a little about yourself.
Stinging Nettle: Name is Joshua, not a trained musician, I play by ear. Around 2011 I bought a Roland Juno 6 and thus began my fascination with synthesized sound. The music I play incorporates vintage and modern analog synthesizers with electronica-esque drums samples to create a mix of catchy pop with an occasional hard left turn.
MV: What inspires & drives your music?
SN: It changes from time to time, but what I can tell you is what I am excited about. I excited to live in this region, furthermore the quality of music coming out of it. So many good acts just right here in town. It's crazy, and this might sound general, but I it seems like albums are dropping by local artists and the bar is slowing raising with every release. Not only within the genre of music that I play, but in hip hop and in jazz/jam scene as well.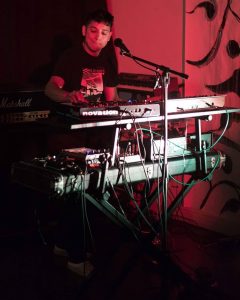 MV: What keeps you motivated to keep pushing boundaries with your music?
SN: I just try to be true to myself when I play music. Honestly, for every song I release I have probably 20 dub tunes. But when you find something that works, all time and effort once lost suddenly is forgotten. and the real songwriting begins.
 
MV: Who would you like to collaborate with and why?

SN:  If I had to choose today I would choose Toro y Moi. Man oh man, such a gifted individual who is carving his own road somewhere between Indie, Hip Hop and Neo soul. His instrument choice, and production is what keeps me playing his new album "Boo Boo"…check it out sometime.
 
MV: What has been the proudest moment of your career so far?
SN: Being invited to release my music with backing from a label was fun…. but I have a new one coming out FEB 2019 so I'll have to answer this one in a few months.
Thank you Joshua! You can find Stinging Nettle on Instagram @sting_nettle, Bandcamp: http://www.stingingnettle.bandcamp.com.
Catch Stinging Nettle tonight at Tri-Chromatic Gallery supporting Single Lash. Doors at 8 p.m. Cover: $7.