S
Tag: Modesto Music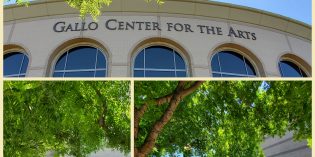 Unplugged View: Opera In Open Airby Aaron Rowan Signs of musical life are returning to downtown, and my opera friends are getting in on the action where some of the best action has been unfolding. Award-winning Modesto favorite Patty Castillo Davis and her bandmates have already given two outdoor concerts on the green of the […]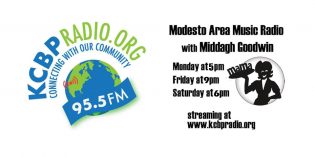 MAMAView: On the Radio and Streaming By Middagh Goodwin We have been separated by a global pandemic that has had us sheltered in place for the better part of 2020. We have missed the interaction of friends and family in social situations as varied as Sunday Brunch at Deva to Music in the Plaza. Live […]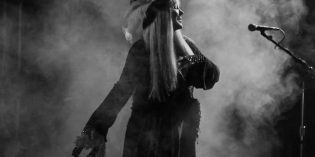 Marirose Powell, Hero On The Frontline: Music Is Good Medicine Part 2By Patty Castillo Davis Marirose Powell currently lives in Lodi, a Stockton native, former Modesto resident, whose face is familiar in the Central Valley music community. A former constant in the downtown Modesto festival scene and in most every venue therein, it is a […]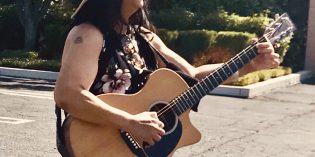 Music is Good Medicine Part 1By Patty Castillo Davis Many people's lives have been altered by COVID19. Social media and news outlets have focused to a great degree on the implications of the virus in regard to mental health and offering recommendations on how to preserve well being. One particular group we should keep in […]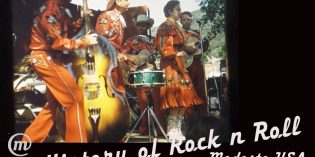 Modesto's Rockabilly Roots put the "Rock" in the Roll By Chris Murphy In 1937, the first notes of Rock and Roll aired over Modesto radio station KTRB 860. The trail of the history of Rock and Roll and the music and the people that inspired Rock and Roll leads directly to Modesto's doorstep. Yes my […]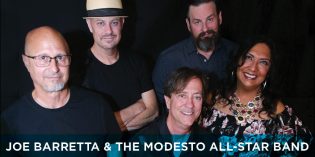 Featuring the 2017 winner of Best Male Vocalist at the Gallo Center's Valley Talent Project, this performance will showcase Joe Barretta's exceptional artistry as a singer, songwriter and guitarist, and as a HUGE bonus Joe will be joined by a line-up of Modesto music all-stars: pianist/vocalist Tim Allen, bassist Steve Ashman, guitarist/vocalist Patty Castillo Davis, […]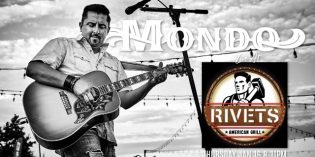 SongwriterView By Patty Castillo Davis Hindsight is 2020 Reflection is clarity. Sometimes. It is educational for sure. We learn a whole lot about what is important or perhaps what we should have cared about. This year Modesto celebrates 150 years. How has our city changed? How are we honoring its gifts? Our local culture defines […]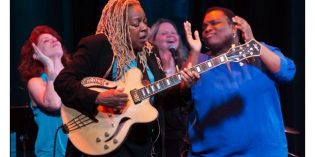 Blues is a Woman
By Patty Castillo Davis
Pamela Rose said something very provocative to me that got me thinking.
When you think of the Blues, what does your mind conjure?
A man and a guitar.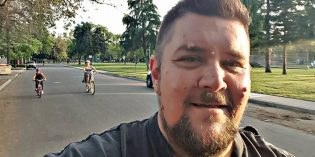 Hello everyone and welcome to 2020. I'm excited for a big start to the new year and am grateful to have ended 2020 with a great show at the Prospect Theatre. Thanks to everyone who came out to see any of the bands I play in over the last decade and thank you all for supporting the blues.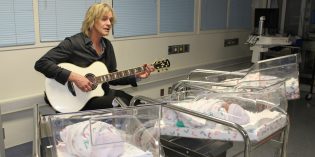 Patients, visitors and employees at Doctors Medical Center had a special visitor yesterday. David Victor, former guitarist from the band Boston, provided music therapy at the facility.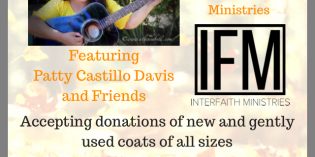 Singer-Songwriter View: SHARE the WARMTHBy Patty Castillo DavisThe wind-down is upon us. The reflection is on the horizon.The blessings are counted, inventory is taken at holiday time as to where we might be without our fortunate favor and luck. Maybe this is the first time you get the chance to pay it forward, return the favor and elevate someone who doesn't have your opportunities.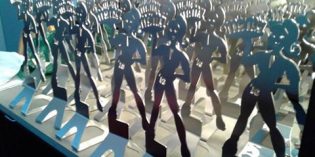 MAMAView: Two Decades with Ears to the FutureBy Middagh Goodwin I have said it before and I will say it again, who would have imagined that when Murphy and Ricci decided to host a local music award show that it would still be going strong twenty years later? The landscape of local music has waxed […]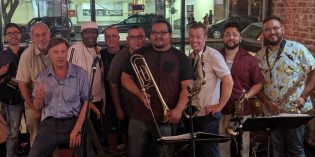 Blues&JazzView by Eric Benson If you luv music you're gonna love this Fall is in the air and yes we are ready for the changing of the season. Cooler weather in store and no longer sweating in places I did not know I had places. Take a cool walk to our farmer's market Thursdays and […]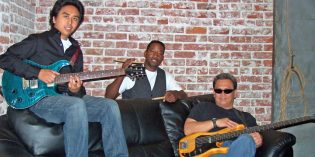 Blues&JazzView by Eric Benson If you luv music you're gonna love this Alright turned 62 years young this August, celebrated with my Blue Monday Band with Barry Finnerty Jazz guitarist from Miles Davis with catered New Orleans food; Gumbo, Crab cakes, Tri Tip, wings and more in my home town house of Bezerkeley California. You […]