AllAgesView
By Leia Johnson
2018 is going to rock. Between The Shire Community Space soon opening downtown and the Mother Lode Mineral Society's Rock and Gem Show occurring in early March, there are a lot of exciting things coming up in our area!
The Shire is an incredible venue that has supported local musicians, artist shows, poetry readings and many more events that have brought hundreds of people together. The Shire Community Space moving Downtown will amplify the amount of artists (of all ages) collaborating and acquiring inspiration from each other. This new space will not only include a venue for live music, but an art gallery, café, and a classroom! I have been to numerous Shire shows, and can attest that the art is always incredible and the attendees are extremely supportive and welcoming. The Shire has formed a campaign to fund the space moving downtown, with a rewarding incentive! By donating $75 to their program, you will receive three months of free admission to music shows once the spot opens! Donate now!! www.generosity.com/community-fundraising/help-bring-the-shire-community-space-downtown
Another awesome event that you shouldn't take for granite is the Rock, Jewelry & Mineral Show next month in Turlock! The show will be held at the Stanislaus County Fairgrounds on March 10-11th from 10am to 5pm. This is an educational all-ages, family oriented event that draws around 10,000 people (including 4,000 kids) each year! This year there will be an exciting lineup of educational speakers geared to kids of all ages. For the first time Paleontologist Neal Larson will talk about his adventures of finding "Sue" the T-Rex, and where she ended up. The life size T-Rex skull replica (great photo opportunity) brings Richard Wade with him to talk to kids about how ancient creatures became fossils. My personal favorite part of this event are the 32 feet of Touch and See rocks and fossils! There will be 70 educational exhibits, 20 unique demonstrations, a large active children's area, huge fluorescent room, and so much more. Just $6 for adults, kids 12 and under are free, plus free parking! There is also an opportunity for Junior High and High School students to obtain Community Service work hours. If you are interested in volunteering, contact 209-312-3812 (Mrs. Mendoza).
Of quartz I hope to see you there! Have a rockin' month Modesto!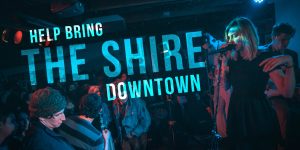 Comments
comments