Art View: Fall Colors
By Jim Christiansen
The leaves fell upon us and the first rain blessed us at the end of October. Perfect weather for the first Fall Stanislaus Artist Open Studio weekend. The event survived several postponements. Current decision for participating artists is to return to the April Spring event, again in the Fall or both. Suggestions openstudio.stanisluas@gmail.com End of the month also included the Crickets_Hope gala and art auction for the ARK Art Restores Kids fundraiser. I was one of many local artist participants. Peer Recovery Art Project held a Blues, Jazz, Art and Cars event at 13th and I, and more events by them scheduled for the coming year.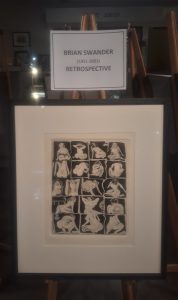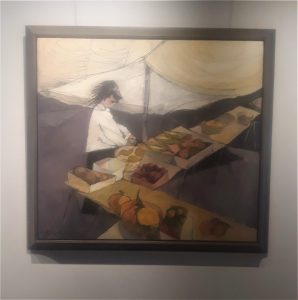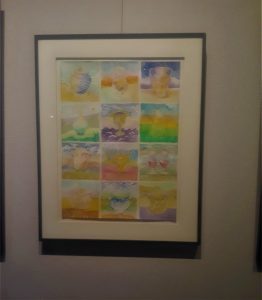 Brian Swander, who touched the artistic hearts of so many people in our community has a Retrospective display of a small selection of his works in the Mistlin Gallery through Nov. IF you can, check out the Warren Haack video tribute to Brian, of his life, his music, art, career.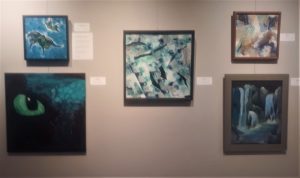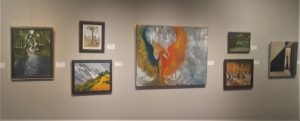 "Creating Meaning" is the theme of the Memorial Medical Center's complementary therapy classes and current show at Mistlin Gallery. This annual show features art, photography, poetry. The artists are cancer patients, survivors, and caregivers who attend the classes to work through the challenges of a cancer diagnosis.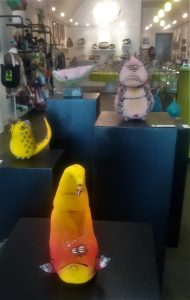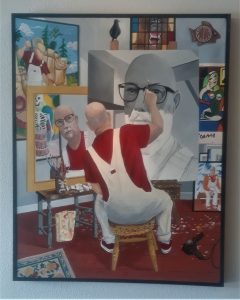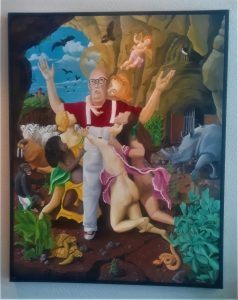 The Chartreuse Muse features a whimsical show of Don Hall paintings and Cathi Newlin ceramics. This one is a show to see, put a smile on your face, and maybe do a bit of holiday shopping while you're there, as the muse stocks jewelry, other items. Or sign up for a class.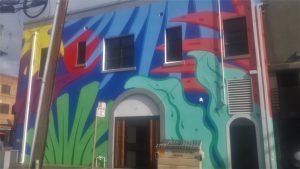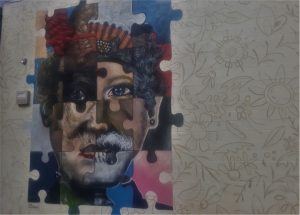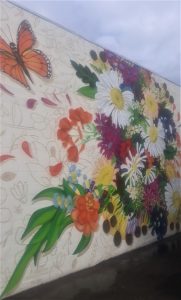 New murals downtown. Two on 13th Street behind the State Theatre, and off J Street behind the new Starbucks. The artists are Samuel Dominguez, Patricia Pratt and Drigo.
Dragonfly Art For Life provides a studio for people to work on their own projects or take a class. All materials are included. $15 kids, under 7 for open studio, $25 adult 1 day or $30 for the month. Check out their class schedule, and concerts in the gallery area in collaboration with Modesto Unplugged. They are also an Art Walk stop, along with nearby Café Deva, Chartreuse Muse, Mistlin Gallery, Preservation Coffee, and the growing number of sidewalk artists at Tresetti's corner at 12th and J Streets. Look for the yellow balloons, and dress warmly this time of year. For Third Thursday Art Walk starts the day early at eateries like Barking Dog Grill and Picasso's Gourmet Deli and Gallery, both with more art to see.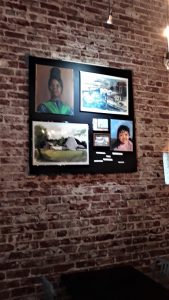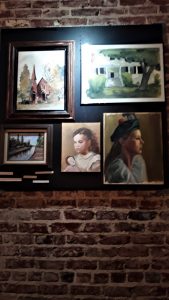 Barking Dog will feature 88-year-old Dannette Harrington with her watercolors on the walls. Dannette is a Modesto native, and after decades of art studies, this is her first solo show. Kristy Moore art will follow Dannette in late November.

Mod Shop will be missing from your holiday shopping, rescheduled until Spring, but The Home for the Holidays members show opens November 16 at Mistlin Gallery. Local art is on sale in this event to December 23. Wednesdays at 4 PM is the new showtime for "Expose Yourself to Art" live stream.
Art Lecture at Carnegie Arts Center in Turlock this month is "Conversations with the Curator" November 4, at 6:30 PM And over by MJC, check into the Kruse-Lucas Gallery on Tully Rd. Mary Scheinuck featured artist.
Jim Christiansen, award winning watercolor artist, cartoonist and member of many art groups moved to Modesto in 1977. Born in Riverside, California, and attended University of California, Riverside. Jim often shows around Modesto, does a poster or two, and has been host of the art walk events at State Theatre and Jax on H. Jim has been writing the art notes column several years for Modesto View.