Author Archive: Kaye Osborn
Kaye Osborn retired from Lakewood School in 2009. She taught Deaf and Hard-of-Hearing children for 34 years. Kaye continues directing the Lakewood Youth Theater and teaching the Lakewood Sign Club. She teaches American Sign Language at Modesto Junior College as well as a two-week Young Writers Camp held every summer at CSUS.
Kaye is the Parliamentarian of the McHenry Museum docents. She loves giving school tours at the museum. Kaye is also involved in Delta Gamma Kappa, Epislon Nu. She is passionate about exercise and life. Her dream when she retired was to work out more everyday. You can find her morning, noon and night taking classes, teaching Zumba or playing disc golf. Her husband Jerry (of 39 years), also a retired educator, enjoys cooking gourmet meals, riding his bike or playing disc golf. On a weekly basis, Kaye and Jerry enjoy volunteering in their daughter's kindergarten class in North Highlands. Being grandparents to a bubbly, adorable little boy named Glen, who was seven in March and to a sweet, lovable almost 4-year-old Charlotte, is the BEST!
Kaye adores her family: Amanda, her husband Nate, Glen and Charlotte live in Fair Oaks and Megan, an 8th grade math teacher, her husband Art, and their dogs live in Modesto. Kaye is a recipient of numerous teaching awards including 2015 Outstanding Woman of the Year, Stanislaus Arts Council Excellence in Arts Education, Stanislaus County Teacher of the Year, Rotary Club Elementary Teacher of the Year and the Girl Scouts World of the Arts Excellence Award.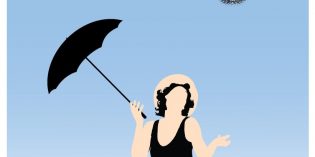 PerformingView By Kaye Osborn A Time to Close the Curtains in September But will leave a light on the stage Honestly friends I was hoping entertainers would be able to perform live shows by now, but it looks like many venues have shuttered until spring 2021. Everything is up in the air until an effective […]