Automobiles and the Arts
By Carly Russell 
Automobile License Plate Collectors Meet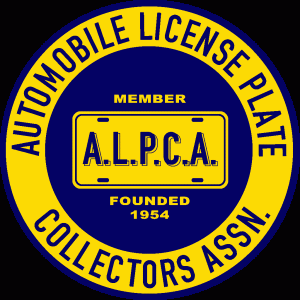 Are you fascinated by the history and design of license plates? Do you have a passion for collecting unique and rare plates from around the world? Look no further than the Automobile License Plate Collectors Association (ALPCA)!
The Graffiti USA Classic Car Museum is excited to host the Gold Rush Region ALPCA license plate swap on September 16th from 8AM to 3PM.
Founded in 1954, ALPCA is the largest organization of license plate collectors in the world, with over 3,300 members in 50 US states and 19 countries. Members are dedicated to promoting license plate collecting, conducting research, exchanging information and plates, and connecting with fellow collectors from around the globe.
This is a unique chance to meet with collectors and historians in Modesto, as the ALPCA Gold Rush Region gathers from Northern California and Western Nevada for one of their quarterly meetings.
If you are interested in license plates and want to learn more about ALPCA, or if you are interested in attending this event, please email David Lacey at dslacey1967@gmail.com. Start your collection today!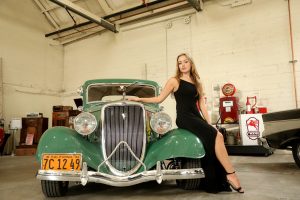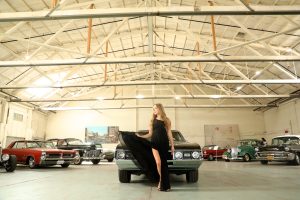 Central West Ballet:  Classic Cars & the Arts
Join Central West Ballet at the Graffiti USA Museum on Saturday, September 23rd at 7 PM for a spectacular evening of art, music, and decor. Greens on 10th and Event Collection will use the expansive museum space as a backdrop to create an unforgettable event. Guests will enjoy strolling through a magnificent display of vintage collector cars while being captivated by a variety of themed rooms featuring both classical and contemporary music.
As you move from one room to the next, you will be delighted by the beautiful artwork of Sarah Smith Aaronson and Heidi Kenzie, and the music of bassist John Ady, among others. In addition to the stunning backdrop, guests will enjoy delicious hors d'oeuvres, delectable desserts, and a hosted bar. Tickets, available through Eventbrite or by calling 209-576-8957, must be purchased by September 15th, 2023. All proceeds from your $100 ticket will support the passionate and dedicated dancers of Central West Ballet. Don't miss out on this opportunity to support the arts and enjoy beautiful cars, culture, and music all under one roof!
Ticket links: bit.ly/CWBFundraiser