BIG BAND JAZZ RETURNS TO THE STATE THEATER OCTOBER 14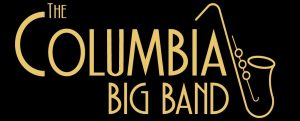 The sounds of Big Band Jazz return to The State Theater in Modesto on Saturday, October 14 with the 21-piece Columbia Big Band. Many of the best jazz musicians in the Valley will perform along with special guest artists. The performance will future the music of jazz greats such as Frank Sinatra, Glen Miller, Benny Goodmen, Count Basie, Duke Ellington, Ella Fitzgerald, and Mike Bulbe.

The band leader Dr. Rod Harris has led the band and the Columbia JazzStudies Program for 40 years at Columbia College. Harris. Is also a gifted tenor saxophonist who has appeared throughout California. More than 20,000 high school and college students have attended scores of Columbia Jazz Series Festivals for students which has featured some of the biggest names in jazz music. Many of those students who participated in these programs are now professional musicians and teachers.
"We are delighted to have the Columbia Big Band at the State Theater." Gabby Guerrini, General Manager of The State Theatre continued "This fun-packed show will bring the great music of big bands plus even music from television and film."

The show begins at 7 pm on Saturday night October 14 th at The State Theater.
Tickets and reservations are available online at thestate.org but seats are limited.

ModestoView features contributors from our community on a regular basis. We enjoy and welcome these honorary ViewCrew members. If you would like to message them, email to info@modestoview.com