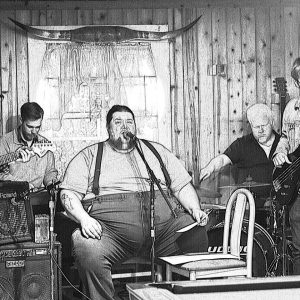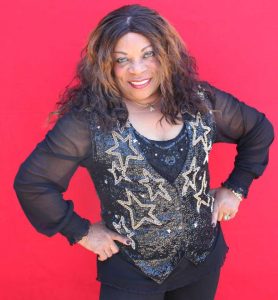 BluesView:
By Earl Matthews
Hello everyone, we have a month packed with fun stuff to do so let's get to it. On the 5th Poorhouse Millionaires and friends are back at Ralston's Goat for a fun night of local comedy and music. On the 6th you can catch Terrie Londee and the B-4 Dawn Band at the Oakdale Sports Bar for some great dance music.
On the 7th you have a few options. During the day, starting at 11 am you can catch Tony and the Tuff Times over at Cycle Specialties in Modesto. Up in Jamestown, I will be playing with the Poorhouse Millionaires at the Rawhide. It's a really fun spot with a lot of space and great atmosphere. If you want some fun at an even higher altitude you can catch Gary Gervase & Kickstart Blues at Pine Mountain Lake Resort in Groveland.
On the 11th I will be hosting my first Blues Jam at St. Stan's in 11th st in Modesto. It should be a lot of fun. On the 13th in Mariposa, you can catch one of my favorite local singers miss Tiffany Rose will be at the Hideout Saloon. Also on the 13th, you can check out Fresno's own AC Miles doing his blues-rock best. Great guy and if you are into Hendrix, AC is your guy.
Sundays are always worth checking out at Ralston's Goat these day but make double sure to head over on the 15th to check out Sol Riddim. They aren't blues but they are a lot of fun and great musicians one and all.
Jumping ahead to the 21st you have some options. The Lodi Blues and Brews at the Lodi Event Center with a few bands including Jeramy Norris and the Dangerous Mood heading things up. Gary Gervase & Kickstart Blues at Barkin Dog, this will be a really fun show for sure. Or you can take a trip up Sac way and check out Big Earl and the Cryin' Shame on the Sac River Beer Train.
Gary Gervase & Kickstart Blues will be at Spring Creek in Ripon on the 26th. You could also consider heading up to Black Oak Casino that night and checking out SRV Experience with Catfish Daniels. I played with Catfish late last year and he is a monster blues rock guy. If you dig SRV, Jimi Hendrix or a little band called ZZ Top then Catfish is your Dude.
On the 27 you can check out Two-Tone Steiny and the Cadillacs at Valley Brewing in Stockton. This concert series is a lot of fun and I have heard that this band is top notch too. Also on the 27th, I will be at the 108 Sports Lounge in Riverbank with the Poorhouse Millionaires. We always have a good time out in the City of Action.
Folks, I hope you have a great month. See you out at a show.
5th Poorhouse Millionaires and Friends at Ralston's Goat 7pm
6th Terrie Londee and the B-4 Dawn Band at Oakdale Sports Bar
7th Poorhouse Millionaires at the Rawhide Saloon in Jamestown
7th Tony and The Tuff Times, Cycle Specialties on Kansas Ave, Modesto 11:00am – 3:00pm
7th Gary Gervase & Kickstart Blues at Pine Mountain Lake Resort – 8-midnight
11th Big Earl's Blues Jam St. Stan's Brewing Co. 6-9pm
13th Tiffany Rose at the Hideout in Saloon, Mariposa
13th AC Miles at Black Oak Casino
14th Terrie Londee and the B-4 Dawn Band at Yosemite Lanes
15th Sol Riddim Ralston's at Goat 230-530
21st Jeramy Norris and the Dangerous Mood at the Lodi Beer Fest at the Lodi Event Center
21st Gary Gervase & Kickstart Blues at Barkin Dog 7-10
21st Big Earl and the Cryin' Shame on the Sac Beer Train
26th Gary Gervase & Kickstart Blues at Spring Creek in Ripon – 5-8pm
26th SRV Experience with Catfish Daniels at Black Oak Casino
27th Two-Tone Steiny and the Cadillacs at Valley Brewing in Stockton
27th Big Earl's Poorhouse Millionaires at the 108 Sports Lounge in Riverbank
28th Big Earl's Poorhouse Millionaires at the Torch Club, Happy Hour 5:30
Comments
comments
About the Author: BigEarl