Pageo Lavender Farm, 11573 Golf Road, Turlock 209-262-0131
Drink unique cocktails in a gorgeous atmosphere: flowers, twinkle lights, and inside and outside seating. Special Valentine's dinner tickets available from 5:30pm to 9pm. $68 includes an appetizer, dinner, cocktail, dessert, and a lavender sachet. For limited tickets, you must call to RSVP.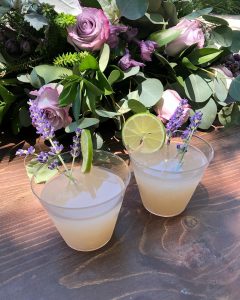 The Terrace, 521 1/2, McHenry Ave, Modesto, 209-312-9636
An elegant space with bar seating inside and comfortable covered seating outside in small couches called loveseats *hubba hubba*. Heaters, firepits, and so many twinkle lights, you can't count them all. A very romantic setting. (Not open on Valentine's Day, but a great spot if you are celebrating the weekend before or after!)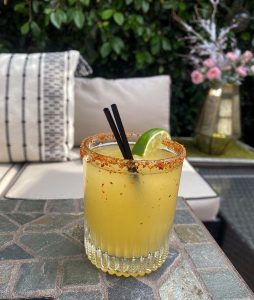 Redwood Café, 4342 Dale Rd, Modesto, 209-545-9248 *or* 160 N 3rd Ave, Oakdale, 209-322-2464
Few places are more romantic than Redwood. Tantalizing appetizers and entrees, their wine list can't be beat. Think classy, candlelight, white tablecloths: this is just like when Lady fell in love with Tramp, and as Bluey Heeler would say, "That is soooo romance!" Try the flourless chocolate cake, yum yum.


Loza, 601 E Main St, Turlock, 209-652-5839
Boozy smoothies and mimosas! The experts in Crepes and Charcuterie, serving a European and Ukrainian menu. The Honey Wine cocktail is phenomenal, and you'll love it. A honey cocktail for your honey! 


Dragonfly Tearoom, 835 W Roseburg Ave, Modesto, 622-0811
We recommend this for non-alcoholic drinkers. February's menu theme is "Parisian" because who is more romantic than the French? Have your romantic date any time this month for $32 per person, which includes a three-course food spread with a pot of tea.
Bring on the rain, and a bottle of Wonky & Wry's Honey Braggot Ale. Loves to roast marshmallows over a fire.