Good Day Lucille:  A Love Story
By: Abigail Power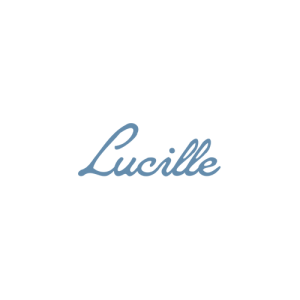 A classic diner meets Wes Anderson Movies meets a French café that serves local and delicious brekky, baked treats, varieties of wine, and coffee. Modesto, we are in for an amazing addition to the storied culture of our downtown, and Marissa and Wyatt Smith are the steadfast curators. Meet Lucille.
Lucille is a dreamy manifestation of the journey of both Marissa and Wyatt's past, present, and future. The name, Lucille, stems from Wyatt's beloved grandma Ruby Lucille and has been passed on to their daughter Rez Lucille making the family the true heart of this new eatery at 1218 H Street. Together, they have years of experience in both back-of-house and management roles in some of Modesto's most beloved restaurants, from Dewz to Camp 4 to Redwood Café. These pros have learned from the best in this community and know the ins and outs to start their own space from the ground up. As Marissa says, "We have always hoped to someday build OUR restaurant together, but it was our daughter Rez that made us realize someday might be today."
Lucille is a downtown spot in a historic art deco 1920s building that features local vendors to serve up everyday breakfast and lunch essentials with a subtle nod to both France and their families' Southern roots. Featuring businesses like Caffettino Coffee Roasters and Milone Tea from Modesto, Hen + Harvest from Turlock, Last Call from Oakdale, and Revive from Stockton, plus many more, Lucille walks the walk by investing in our local economy with the delicious meals and beverages they serve. Marissa and Wyatt are looking forward to finally serving their community in person. Lucille has been in the works for a while. Though the overwhelming support over social media has been an incredible way to stay connected, they just can't wait "to meet eyes in person…that's the dream".
The menu is classic, just what you need, but with an elevated and updated twist. The Freshy Fresh is the PERFECT start to any day with fresh veggies, avocado, goat cheese, a hint of chili, and the option to add eggs or bacon for those wishing to add some extra *umph* to the bright vegetarian dish. The South x Southwest on the other hand, is a hearty and warming sandwich that features a crispy warm homemade biscuit, linguica, cheddar cheese, and creamy herbed sauce to hit just the spot. Lucille is a one-stop shop for your daily routine. Want a mimosa? They've got it – fresh squeezed orange juice, too. Want a cookie? Homemade chocolate chip cookies are ALWAYS freshly baked, plus a unique rotating flavor. Need a jump start to the day? They have talented baristas on hand to make lattés, cappuccinos, or a regular cup o' joe with an array of premium milk. Did I mention they make all of their pastry in house?
If this weren't already the beautiful masterpiece of a tasty picture too good to be true, there's more! You can join Lucille's wine club and bottle shop, Bestie Club + Bottle. Marissa is a resident-certified sommelier and curates a selection of small-production wines from independent growers/winemakers that are hand delivered to your front door! The wines are unique and diverse so you can pick your selection of all "White & Rose", "Red", or "Mix It Up" with a selection of both in either 3 pks or 6 pks. And now that Lucille is open, you could also pick up your membership in the café to get a lil sample of your monthly picks, too! You can join the club, choose your terms, and receive your first delivery the second week of February, just in time for Valentine's Day! 
Lucille opened its doors just at the end of January to bring new flavors and ideas to Downtown Modesto. The space's thoughtfully playful & authentic design lends itself to a unique experience of cuisine, friendship, and conversation that is best had with a glass of wine in hand. Marissa hopes folks enter and "leave Lucille feeling lifted, nourished, and seen. Proud of their town. Happy." This February, let's show Lucille some LOVE and enjoy a glass of champagne and a selection of handmade treats with your loved ones near and dear to your heart at the newest spot in town.
Lucille 1218 H Street Modesto, CA 95354
Hours – Monday 7:00 AM to 3:00 PM, Saturday: 8:00 AM – 3:00 PM, Sunday: Rest
@gooddaylucille @gooddaybestie