Hey fans, thanks for continuing to support local business this month during this crazy time. While pick-up and delivery is still an option for many local establishments, the alcohol industry is taking a hit, especially our small valley breweries and distilleries. As of this writing on 3/20/20, Tapped Apple Cider is open for grab and go, and Kimoto Sake and Sushi was just approved today to allow you to take beer, wine, sake and cocktails to-go. (You must purchase food however, which you can do by calling them, visiting their website, or using DoorDash.)
 If you stocked up on your liquor, fantastic, if you need to do grab and go, that's wonderful too, but if you're low or stuck at home, we've got a great alternative: Flaviar subscription boxes. No matter where you are, we're going to make sure your cocktails are not boring!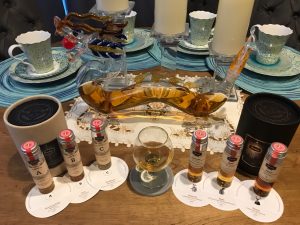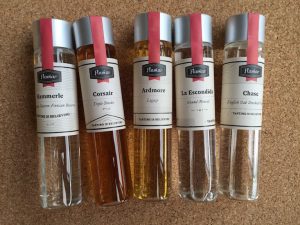 Flaviar, a spirits subscription, was started in 2012 by Grisa Soba and Jugoslav Petkovic; leading the speakeasy movement of the modern day. And it's totally worth the money if you ask us! You get three samples following a specific theme every month, with tasting cards, history of the distilleries or brewers, and tasting pairing suggestions. This isn't the box for you if you want to get drunk-we don't advise that under the best of circumstances but especially right now-it's for expanding your palate and trying spirits you can't get at your local stores. The three tasters in each box are 1.5 ounces each, which is plenty enough to sample them neat, on the rocks and in a cocktail (though a small cocktail!). This way you don't have to shell out for an entire bottle of a spirit you are unsure about. (Have you ever wanted to buy a $75 bottle of whiskey and thought, "What If I don't like it?" We sure have.) Some brands they've had before are Angel's Envy, Basil Hayden, Breckenridge, Highland Park, and Whistle Pig. We're not talking Jack Daniels or Seagram's here people, but the GOOD STUFF. TOP SHELF STUFF. And it's not just whiskeys though those are the boxes we like best: they have brandy, rum, gin, tequila and mezcal and more. Prices range from $95 billed quarterly or $300 annually (for a savings of $80). Check them out at www.Flaviar.com or on Facebook. (Pictured are the Welcome Box and the Beer Box. Our favorite of the two is the Beer Box, which contained Jameson's Caskmate's Stout Whiskey, Hyde's Stout Cask Whiskey and Santis' Cask Strength Peated. All three were delicious neat.)
When we are low on mixology inspiration, we look to "How To Drink" on youtube. Greg Titian and his team, walks you through a plethora of amazing cocktails, ones that are tried-and-true traditional, and mythical mysteries like butter beer and milk of the poppy. Greg is funny and knows his stuff. For those that stocked up and are ready for cocktails, try one and let us know what you think by using #BrewView on our social media. We recommend trying some of Greg's cocktails this month during your Social Distancing Home Edition pub crawl. I heard the den has the best shots. Stay healthy and sip on friends!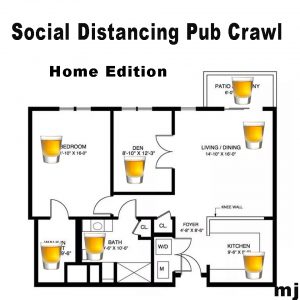 Tapped Apple Cider, 5648 Pirrone Rd, Salida, CA 95368
Kimoto Sake and Sushi, 1809 McHenry Ave Suite B, Modesto, CA 95350
Bring on the rain, and a bottle of Wonky & Wry's Honey Braggot Ale. Loves to roast marshmallows over a fire. Enjoys the mix of cigars and whiskey.