Cluedupp Games: Beauty and the Beast

Team #BrewView joined hundreds of players Saturday morning to play a virtual game much like Pokemon Go and Ingress, in the streets of Downtown Modesto.
 
Starting at the Gallo Center for the Arts, going as far as 5 points and back, players got a glimpse of everything DoMo has to offer. The Modesto Museum, McHenry Mansion, art and statues, and great restaurants, as many teams tried downtown restaurants for the first time. What is better than solving a mystery with your friends and learning about our great city?


"Beauty and the Beast" is just one of the many themed games Cluedupp Games has to offer. You can find their virtual games in major cities, and prices range from $40-$60 per team depending if you buy VIP or regular (kids always play free). In this particular game, Belle and the Prince (Beast) are married and respected in the magical community. After a fancy dinner party, Prince turns into the Beast-going feral again and ends up missing! You have to find out what happened to him. The games are easily completed on your phone, but all players on a team must complete it correctly or you accrue penalties-for example, if one teammate fails to complete the quest, five minutes is added to your overall time. The riddles were unique and often cute or funny. The games were things like matching, memory and unscrambling letters. It was a really fun 3 hours (even though our time was nearly 5 due to penalties!), and we got to meet some pretty cool other teams!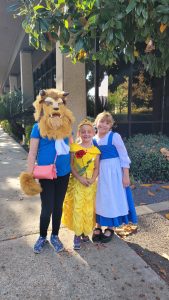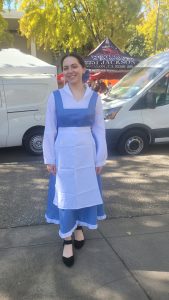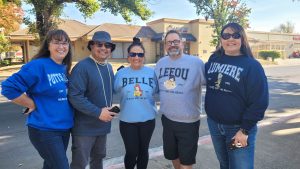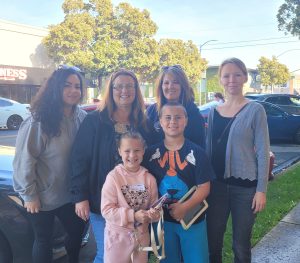 CluedUpp is hosting "Witchcraft and Wizardry: Murder by Magic!" next month on December 9th-where you have to stop a rouge evil wizard. (It is based on Harry Potter but also not really?) And after that you can investigate murder as a crime scene investigater in the Spring. 
Tickets are on sale now for upcoming events on their website. We are looking forward to playing more CluedUpp games and hope to see you out there next time!

ALL CLUEDUPP GAME HIGHLIGHTS
👥  2-6 adults per team (kids play as extra for free)
🕒  Average Game Duration 2-3hrs
⏳  Start anytime between 9am-2pm
🎟️  Just 1 ticket needed per team
📍  Explore city streets like never before
🏆  Prizes to be won for five categories, including: best dressed and fastest team
Bring on the rain, and a bottle of Wonky & Wry's Honey Braggot Ale. Loves to roast marshmallows over a fire.