Día de los niños/ Día de los libros celebrations at Stanislaus County Libraries
Día emphasizes literacy for all children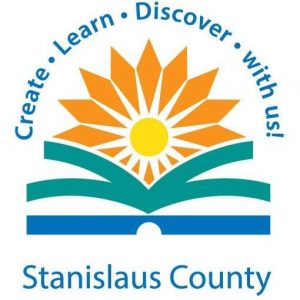 Community members are invited to celebrate Día de los niños/Día de los Libros, or Day of the Child/Day of the Book, at Stanislaus County Libraries between April 15 and 29. Now commonly known as Día, the national program celebrates multiculturalism and promotes literacy. Día is a celebration every day of children, families, and reading to emphasize the importance of literacy for every child, regardless of linguistic or cultural background.
Today's Día celebrations are an enhancement of Día de los niños. First recognized in 1925, Day of the Child was designated to draw attention to the importance and well-being of children. In 1996, nationally acclaimed children's book author, Pat Mora, proposed linking the celebration of children with literacy.
"We have fun Día events planned at all Stanislaus County Library branches," said Amber O'Brien-VerHulst, library assistant and coordinator of the Día events. "Various activities, like bilingual Story Times with multi-cultural stories, cultural performances, and a scavenger hunt, will take place at libraries throughout the county. We'll even have children's book giveaways at every branch, thanks to support from the Stanislaus Library Foundation and Friends of the Library."
Stanislaus County Libraries began celebrating Día in 2006 with a dinner theater program at the Modesto Library featuring bilingual and multicultural storyteller Olga Loya. The annual event expanded gradually to other library branches in the county, with annual celebrations occurring at all 13 library branches since 2016.
Details about activities at each branch are available on the library's online calendar and the Día page at https://www.stanislauslibrary.org/tk_kids_dia.shtm
ModestoView features contributors from our community on a regular basis. We enjoy and welcome these honorary ViewCrew members. If you would like to message them, email to info@modestoview.com