Time to "Rock On" with MoBand
The summer 2023 season has been announced; concerts start June 8 in Modesto.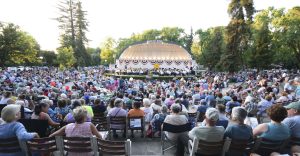 Time to dust off the lawn chairs and prep those picnic baskets as the 2023 summer concert season of the Modesto Band of Stanislaus County (MoBand) is ready to start June 8.  The Mancini Bowl in Modesto's Graceada Park will be rocking to the music of MoBand on six consecutive Thursdays.  All concerts are free and start at 8 p.m.  Audience members are encouraged to arrive early for good seats in the newly installed seating and the lawn area.
"Rock On" is this season's theme, and each weekly concert will highlight a variety of music. The opening concert is "Rockin' and Rollin' " to celebrate Modesto's annual graffiti festivities.  The second concert will feature "Musical G.O.A.T.s (greatest of all time)," including the music of Cher, Paul McCartney, Glenn Miller, and Tchaikovsky.
The third concert, themed "Hippy Dippy," will take fans to the sixties with the sounds of Simon and Garfunkel and Herman's Hermits, to name a few.  The June 29 concert will be a "Patriotic Fury," and July 6's show will feature "American Gems."  The last concert on July 13 will highlight music from the season in a summer wrap-up finale.  From good ol' rock and roll to the groovy sounds of the sixties to classic patriotic hits to American musical gems, the 2023 summer season has it all.
The band is under the direction of George Gardner, who's in his 44th year of conducting the non-profit musical organization.  "I'm excited about the music for the season," said Gardner. "I'm also excited about working with Brad Hart, our new band manager and assistant conductor. We are working together to blend our musical styles and produce a great season for the fans."
Adding to the excitement of this season is the installation of new seating in the Mancini Bowl.  The MoBand board of directors took the lead with the "I Sit With MoBand" Seat Replacement Project. The seating has been installed, but donations are still needed.  The original seats were installed on May 15, 1949.
Affectionately known as MoBand, the Modesto Band of Stanislaus County is one of the oldest community bands in the United States. It is also one of the largest, with an average membership of 130 performers. Membership is open to all area musicians who have graduated from the 8th grade.  All high school, college, and adult musicians are welcome. There are no auditions. Musicians are encouraged to attend and have a good time.
Rehearsals are held each Monday and Wednesday night from 6:30 to 9 p.m. at Mancini Hall, 718 Tuolumne Blvd. in Modesto, beginning June 5. A special welcome-back rehearsal will be held on May 31 from 6:30 to 9 p.m.
For more information about MoBand or to make donations visit www.moband.org or follow MoBand on Facebook @moband1919.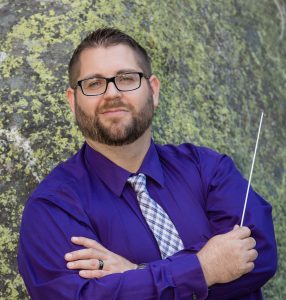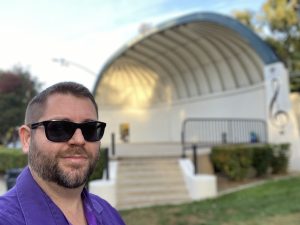 Brad Hart has been selected to serve as a band manager and assistant conductor for MoBand.  He has been teaching for more than ten years at Johansen High School.  During this time he has also served as department chair, and district high school music chairperson and teaches guitar, band, jazz band, orchestra, marching band, and music theory. 
In the years at Johansen High School, he has worked to create an inclusive program that not only represents the community but one that participates in the community. The program tries to add value directly from parades around the neighborhoods to community fairs.  Students from the program have also performed in the famed Walt Disney Concert Hall and, in 2022, performed at Carnegie Hall. 
Hart has served as the high school band manager for the Stanislaus County Honor Band for more than ten years and served the board as both a vice president and president, and now past president. He has also taught several classes at Stanislaus State University and the University of the Pacific. He has also been published as a composer for both band and strings with World Projects. 
Hart says he's a proud product of the great teachers in Modesto and is grateful for the opportunities to serve the community and now continues that service through MoBand. 
ModestoView features contributors from our community on a regular basis. We enjoy and welcome these honorary ViewCrew members. If you would like to message them, email to info@modestoview.com