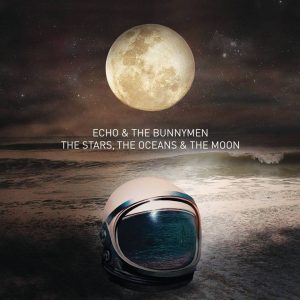 Echo & the Bunnymen in San Francisco
By Efren Matinez
Echo & the Bunnymen recently hit the road again in celebration of their new record The Stars, The Oceans & The Moon. It's a career-spanning collection show of their most beloved songs re-imagined in new ways using "strings and things". The show took place at one of my most beloved world-renowned venues, The Masonic in San Francisco. With a mostly relaxed show, Ian McCulloch and the band were able to execute a high pulse of energy throughout the crowd. Ian singing captivated the crowd and his wit kept us amused with his ice cool and somewhat James Dean, like demeanor.
The bands new LP The Stars, The Oceans & The Moon has much of the same Psychedelic feel as their other music that I enjoyed listening to in my younger years. Of course, most of us danced out of our seats for Bedbugs & Ballyhoo, Bring on the Dancing horses, The Killing Moon, and Lips Like Sugar; but my wife's all-time favorite song, The Doors "People are Strange" that they covered for "The Lost Boys" soundtrack never came. Surprised? You bet. Although there was one other surprise factor of the Show, the band came out for two encores. I don't recall ever attending a concert when the Artist came out for two encores. Thinking he was really done after the first, but the fans nearly tore up the venue because they wanted more of Echo & The Bunnymen. This totally made up for them not performing my wife's favorite, "People are Strange" and in which case would have been a plus because most of us there were middle-aged Echo & The Bunnymen strangely fun.
Friends let me invite you to get reacquainted with one of the best alternative rockers from the 80's/90's. Check out his new LP The Stars, The Oceans & The Moon available everywhere where cool music is sold. For those of you who've never heard of Echo & The Bunnymen; Echo & the Bunnymen are an English rock band formed in Liverpool in 1978. The original line-up consisted of vocalist Ian McCulloch, guitarist Will Sergeant and bassist Les Pattinson, supplemented by a drum machine the Roland Echo. By 1980, Pete de Freitas joined the band on drums.
Echo & the Bunnymen
Band Members
Current line-up:
Ian McCulloch (vocals, guitar)
Will Sergeant (guitar)
Gordy Goudie (guitar)
Stephen Brannan (bass)
Jez Wing (keyboards)
Nick Kilroe (drums).
Original line-up:
Ian McCulloch (vocals, guitar)
Will Sergeant (guitar)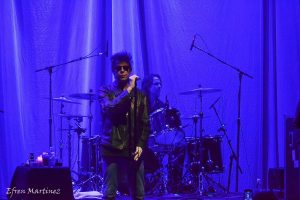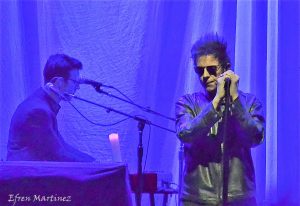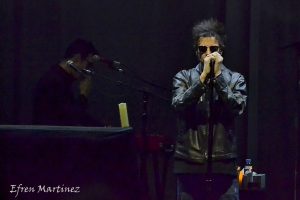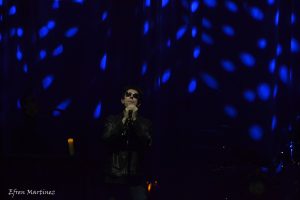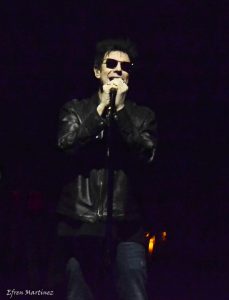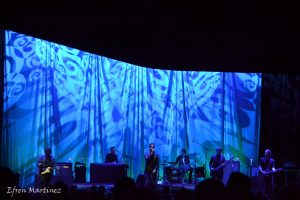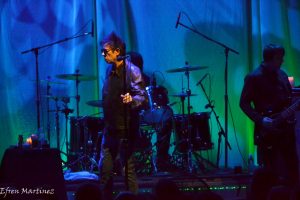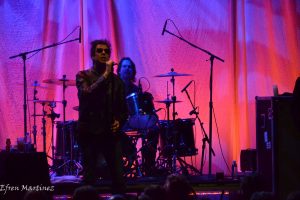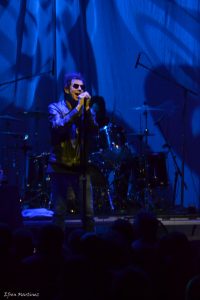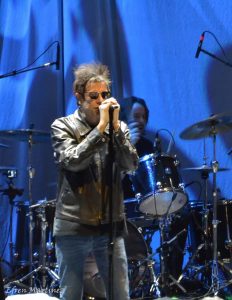 I answered the call back in 1983; mixing Music and Entertainment with an eccentric European style has always come easy for me. In the early 80's I was the Disc Jockey for most of the high school dances in Modesto. In the late 80's I found myself in Hollywood working as a dancer and sound engineer for various professional recording industries. In 1990 my wife of 25 years and I started (The Quake Mobile DJ ®) which was seeded from San Francisco's 1985, The Quake, radio station that only lasted a short while on the air. 26 years later The Quake Mobile DJ is bigger & better than ever in the Entertainment industry. Real-Estate, photojournalism, event promoter, saving animals, travel and fitness are a few other of my interests. I also enjoy motivational speaking to children and to those who are struggling with addiction. In my life, I have always been a very direct person and once I see a goal I won't quit till I've achieved it. But out of all of the above I feel in my heart that the best inspiration in my life is my wife and my love for the faith that I practice. Phil 4:20